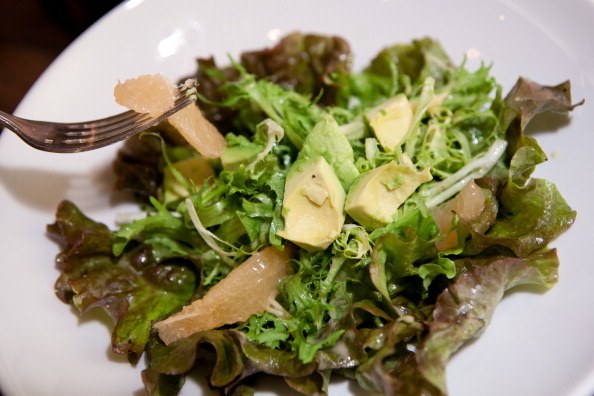 Most people go through at least one or two detox diets per year so that they can get into shape and feel good about themselves. Some of us skip detoxing since we take good care of our bodies all the time with a healthy diet filled with good food and moderation, as well as regular exercise. But since that's a lot of work and effort for some people and the easy way out is to 'detox,' these simple recipes have become something that many people rely on quite regularly. So in the interest of making sure those who would rather detox have some recipes that will assist them in the process, we thought we'd round up five recipes for detox diets that will get you feeling good temporarily in time for some big event or to motivate you to do better as a whole. We've chosen recipes that are a lot healthier than detox drinks or juice diets, and that's going to make your upcoming diet a lot healthier.
Detox Toast
You're going to want to toast some whole wheat bread and cover it with a tablespoon of avocado. When you do this, sprinkle just a bit of cayenne pepper on top and make it your breakfast of choice while you diet.
Veggie Soup
You know you can just stick some broth or chicken stock in a crock pot or pan and cook it with some really healthy veggies for a few hours and you get an amazing soup. Pick your favorite veggies and your favorite beans and do this. Then add some cayenne peppers and some spicy chili peppers to the mix for the added detox benefit they provide.
Roasted Cauliflower
This is delicious and good for you, and you can add a bit of fresh parmesan to the top. Just stick your cauliflower in the oven for 30 minutes with a little bit of olive oil and some salt and pepper sprinkled on top. Finish it off with some fresh parm and call it a day.
Banana Shake
All you need is a banana, a half cup ice, half cup low fat milk and 2 tablespoons of honey. Put everything into your blender and let it mix. Put it in a glass and drink it when you wake up or in the middle of the afternoon for a quick fix.
Chicken Wrap
Cook some black beans, chicken and brown rice and stick them inside a wrap with a little bit of avocado. Remember to use a wheat wrap for the utmost in health benefits when you make this recipe. It's essentially your favorite black beans and rice recipe with a little chicken put into a wrap.
Photo by Brendan Hoffman/Getty Images for Girl Behind the Camera