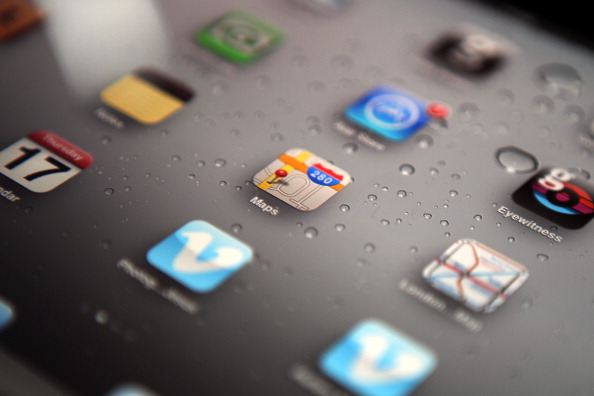 Cooking; you can probably be taught to do it well, but some of us just aren't that good at it. That's, not to say we don't try, it's merely to say that we just don't have the patience, skill or desire to put forth additional effort. However, now that there is an app for everything (really, there is an app for everything) there is no reason we can't all be better cooks. These five apps are certain to make cooking easier for even the most amazing chefs, and especially us not-so-amazing chefs.
Epicurious
What's awesome about this app is the filters. There are so many of them that you'll be able to find recipes for anything at anytime. Want something delicious but haven't been shopping in a while? Simply choose recipes that contain things you have around the house and it will tell you exactly what you can make with what you have.
AllRecipes
An app that lets you choose a main ingredient and the amount of time you want to spend in the kitchen sounds like a dream come true. That's exactly what this app provides for users. You enter what you want to eat, how long you feel like spending in the kitchen and BAM! Dinner recipes magically appear on your phone. It's beyond cool.
Photo Cookbook
It's not a free app, but it's not expensive. At $2.99, it's a great purchase. You can browse photos of meals you think look delicious. When you happen upon one that you simply cannot resist, just click on it. The ingredients and comprehensive recipe will appear right before your eyes, making it simple to cook an awesome dinner.
Weber Grills
This app is a little different. It's a cooking app, but it's all about the grill. It provides amazing grill recipes, as well as tips and tricks that will help you to use the grill more efficiently and more productively. It's a great app for grilling experts and newbies, which is one of its best features.
Cook's Illustrated
This awesome free app makes it so easy to find new recipes. It also shows you what you're doing through the entire process. There are tips, pictures and advice located throughout the entire recipe that will guide you every step of the way, providing information as to how to make what you're cooking much tastier and much easier.
(Photo Illustration by Peter Macdiarmid/Getty Images)