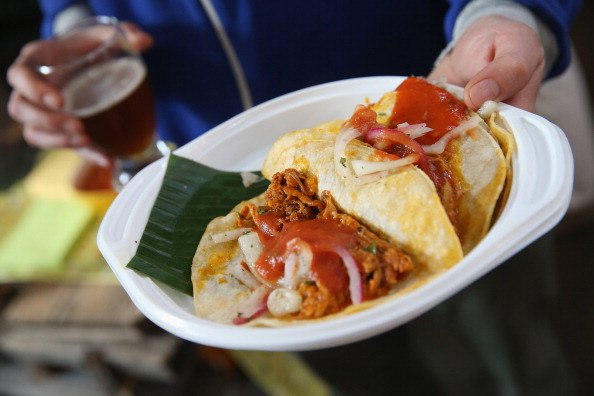 Coming up with quick, simple ideas for dinner that aren't too expensive and don't take much time is a challenge of epic proportions. What on earth can we eat that will sustain us yet not take so long to cook that we feel we are in the kitchen for hours? Off the top of your head, it probably seems a lot like nothing. What can you cook that's fast, simple and inexpensive? Nothing, right? Well, that's not entirely true. While most things you can make in a matter of just 10 minutes are not the healthiest or the most nutritious, these things can be made and we have a few simple ideas for you. Read on to find out 5 quick, simple and inexpensive meals you can make in approximately 10 minutes when time is of the essence and you're at your wits end.
Breakfast for Dinner
Scrambled eggs, toast and grits make for a quick meal any time of the day if you have only a few minutes to spare and not much in the fridge. Everyone has eggs and bread, and a box of instant grits is only a few dollars. It's a quick meal that will take no time at all.
Pancakes
It's another spin on breakfast for dinner, but this one allows you to make it a bit healthier and more enjoyable. You can whip up a batch of pancakes with instant pancake mix in no time at all, and you can add fruit to the top for added nutrition.
Quesadillas
If you have some frozen chicken and some fresh veggies, you can have dinner in 10 minutes. Warm up the chicken, toss the veggies in a bit of olive oil (you'll want bell peppers and onion) and then add the chicken to the veggies. Add a premixed package of fajita powder, mix it all together, toss it on top of a tortilla, add some sour cream and some cheese and have at it.
Tacos
It takes only a few minutes to make tacos. It can take 10 minutes or less to brown your meat and add your seasoning and just three minutes to warm up your shells. The most difficult part of this process is cutting all your veggies so that they're ready when it's time to eat.
Salad
It's simple, but it's good. Mix your favorite salad items in a bowl, top it with some warmed up grilled chicken (or cold grilled chicken if you prefer) add your favorite toppings and enjoy. It's a delicious, healthy meal that will take you just a few minutes to prepare.
Photo by Sean Gallup/Getty Images