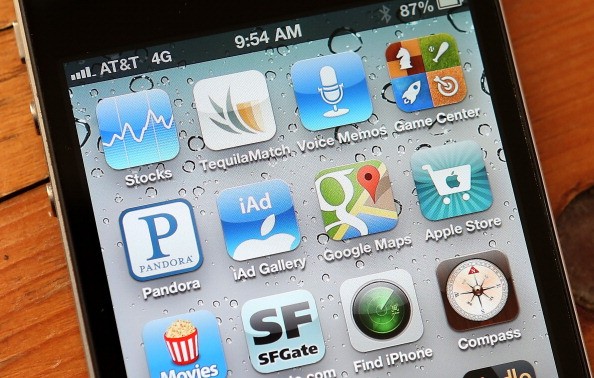 Who doesn't love free food? It's so much more enjoyable than food you have to pay for, especially when you account for how much it costs to go out anymore. It doesn't even matter where you dine; it's expensive these days. For my husband and I to take our four kids to Chick-Fil-A for kids' meals and a little time playing on the indoor playground, we pay more than $35 – keep in mind that's for fast food. When I was growing up, we could eat fast food for more like $3 per person. When my husband and I dine out by ourselves, we never pay less than $100 even for a casual meal. We order wine with our meals, but if we order a bottle, our bill goes up even more than that. It's just a little bit ridiculous how much we have to pay to eat anymore, and that's why so many people look for ways that they can earn free food, discounts and the ability to dine out with their families without feeling as if they're sacrificing a semester of college education for one of the kids when they do.
These apps will give you the advantage when you use them. Not only are they all free apps, they give you the chance to earn free food so that every single meal you enjoy doesn't have to cost you an arm and a leg. In fact, you might even find that you feel a bit like everything you order when you do go out to eat is kind of like a payment for a free meal at a later date. That might take some of the sting out of the cost of these meals for you. That said, here are five apps that are free to download that will help you earn free meals.
BlackboardEats
If you love high end meals and hidden gems, this is the app for you. Not only does this app only work in big cities across the country, it's pretty good. You'll find deals for big discounts at some of the most amazing local restaurants, and you'll get free goodies when you dine, too. For example, you might find a deal for a 30% discount at a special restaurant that also comes with a free appetizer or even a free bottle of wine for you to enjoy when you're there. It's worth downloading, even if you only travel to big cities on an irregular basis.
Groupon
This is one of the tried and true apps that get you free food. Most of the time you will see deals for restaurants with a deep discount, but sometimes there are deals for free food. For example, you can get a buy one get one meal at restaurants from time to time, and you get discounts on things when you refer your friends to the site and they sign up using you as a reference. You get these discounts and then get to apply them to your purchases, which means you get free food even if it's only through a discount since it was given you to by someone else. It works out to make sure that you're getting discounted and free food on a regular basis, which is what we like to do.
Daily Gobble
This is perhaps one of the best apps available. Not only does it give you discounts, it also sometimes gives you free food. But what it really does is allow people who do not use coupons for fear of receiving service that is not so good to get a discount without ever presenting a coupon. What you do is download the app, go to the restaurants that have specials listed on the app and then eat. You pay, and you scan your receipt onto the app. You will then be reimbursed via PayPal for the purchases that are free or discounted based on what's on your receipt. No one will ever even know you used a coupon to eat, and that's how some people actually like it. At the moment, this app only works in New York and San Francisco, but it's worth it to those people that reside in either and those who visit.
McDonalds App
It's not available everywhere just yet, but it's close. You're looking at having this app available everywhere by the end of September, which is nice. It's free and can be downloaded onto any Apple or Android device. Once you have the app downloaded, go ahead and enter your location and set up an account. Now you will receive alerts when you have deals that are available to you nearby. Not only do you get to do that, but you get to see other benefits of this app, too. First and foremost, it will notify you when there are special deals nearby – some of which are free food – so that all you have to do is redeem the deal at the McDonald's participating in it by handing over your phone to be scanned. You'll also be able to see which restaurants near your location have playgrounds for the kids and even free WiFi if you need to get some work done while you're out.
Scoutmob
This amazing iPhone app allows you to scour the internet for local restaurant deals based on your location. The best part of this one, too, is that you can use the app to fine 100% off deals from time to time. While it's most likely that you will just find ones for 50% off, it's not unheard of to be able to grab a completely free meal with this particular app from time to time. What people really love about this particular app, however, is that you do not need to buy the deal and then use it sometime. You just redeem it when you go in, and it costs you nothing to do that. It's not like Groupon or LivingSocial where you have to purchase the discount.
Photo by Justin Sullivan/Getty Images