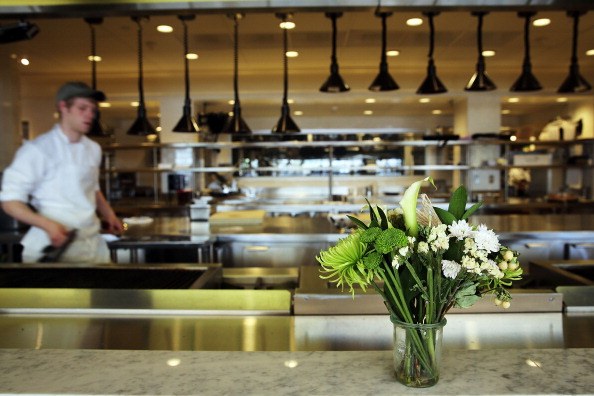 Restaurant week is one of the most fun weeks of the year in just about any city. They're held everywhere, usually on different weeks, and always in a way that's fun and enjoyable. What is restaurant week? Well, it's difficult to explain since many people and many restaurants do it differently across the country. Put simply, however, it's basically a week in which restaurants offers special menus that are designed to show off their culinary expertise and talents, and people get to come in and enjoy as many of these as possible. Most people don't sell special tickets for the event, they merely create prix fixe menus designed to satisfy the palette.
It's almost impossible to get into many restaurants during restaurant week, especially in the biggest and most notable cities such as New York. However, you can find a way to create your own restaurant week reservations so that you don't miss out on the offerings of your favorite restaurants or those at which you've never dined. If, for no other reason, you have the opportunity to visit any particular restaurant during restaurant week, you should do so. It's an experience unlike any other. And you never know whether or not a particular restaurant will decide to participate in following years, so now is the time to start making your reservations. Since this famed week is different in every city, you might think you have all the opportunity in the world to make reservations, but they're all held around the same time each year, which can be a bit of a drag if you're looking to travel to several throughout the year.
Here is a comprehensive list of everything you need to know about your local restaurant week. You'll want to check locally for specific locations, reservations and perhaps even special considerations. However, we have a basic overview of what you can expect from this awesome week whether you are a foodie or not.
It's A Great Time to Try Something New
So there's that one restaurant you've always wanted to try but you so do not want to pay the price that the place offers for their dishes. We get it; some places are really expensive and don't seem like something you want to break your budget on for just one meal. It happens to the best of us. However, restaurant week is a great time to try out that new place. If a specific location is participating in restaurant week, you can make a reservation in advance and know that you'll be eating there for a very specific price. Each restaurant sets a price so that you know in advance what you are paying, and that is a nice deal for many people who want to go out and indulge on a budget.
Make a Reservation
Even if your favorite restaurant that you go to three times a week is on the list and you never have to make a reservation, now is not the week to just drop in. The vast majority of restaurants that participate in restaurant week are going to fill up quickly. People are looking forward to a night out with a fixed price that won't let them go over budget. They're looking for an excuse to try something new or something old for a lesser dollar amount. For this reason, you might find that you don't get in to eat.
Do yourself a favor and call in advance to make reservations. In fact, it's not a bad idea to call as soon as the restaurant week list is announced in your area so that you can get a head start in making your reservations for the week.
Know That You Don't Get a Choice in What You Eat
Sure, there might be a restaurant here or there that doesn't do the prix fixe menu, but most do. What does this mean? This means essentially the same thing that it means to eat out on Valentine's Day at many restaurants; you're going to eat what they tell you to eat and you're going to like it. This is partly so that they can have everything in stock and partly so that they can get people in and out as quickly as possible to make room for the next party that's coming in to eat a meal. They want to turn over tables quickly, especially since they're offering meals at a discount for an entire week.
What you need to know is that you're not going to get to order whatever you want when you go into a restaurant during restaurant week. You might have a few choices such as this salad or that salad, this dessert or that dessert, chicken or beef, but you're not going to get to choose much more than that.
However, if you're not interested in the restaurant week menu and want to pay full price, some restaurants will do this for you.
Beverages Are Not Included
This is a big one for many people, especially those who like to go out and enjoy a cocktail or two when dining out. You can order beverages this week, but you will pay separately for those. Most of the establishments that participate in this special week do not offer drinks included in their prices. They are happy to accommodate whatever it is you want to drink, however, since they want to you to enjoy, sit back and relax long enough to have a fun night out.
Another important note, restaurants that have a full bar will offer their full bar. There is no limitation to what you can order to drink even though the menu is already chosen on your behalf. Some people are under the impression that these restaurants might only offer a few choices this week, but they're all available for you to enjoy so that you can have what it is you want with your meal. Restaurants just want you to enjoy so that you will come back and see them again soon.
Photo by Spencer Platt/Getty Images