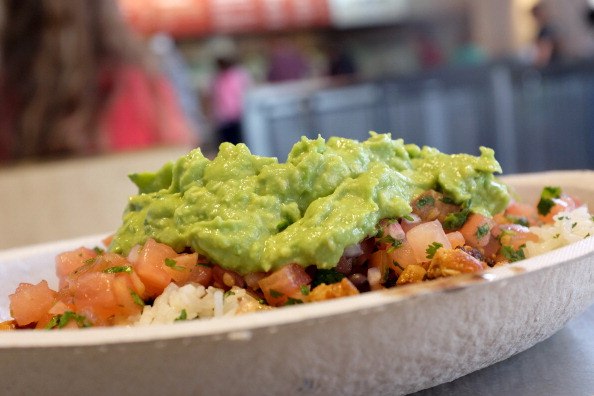 Making dip for a summer party is a great way to keep your guests fed without spending too much time or effort cooking. Everyone loves a good dip, and the simpler the recipe, the better it is for everyone involved. If you're planning on having guests this summer, here are a few very easy dip recipes that will make your guests go crazy.
Hot Italian Goat Cheese Dip
This simple dip is anything but simple when it comes to flavor, but it's very simple to make. All you need is two cups of marinara sauce and a log of soft goat cheese. Just pour the marinara in a baking dish and place the goat cheese in the center. Stick it in the oven and bake at 350 degrees for 15-20 minutes and serve while it's warm. It's great with bread or crackers.
Crab Dip
For this delish crab dip recipe, you'll need 12 oz. of flaky crabmeat, 8 oz. softened cream cheese, 1 tbsp. horseradish and a tsp. of Worcestershire sauce. Mix everything together in a microwavable bowl for three minutes on high. Serve with your favorite bread or crackers for a delicious snack. You can also change this out for some different meats if crab is not your favorite.
Ranch and Beer Dip
Who doesn't love ranch dressing or beer? For this one, you'll want 2 8 oz. packages of cream cheese, 1 package of ranch dressing mix, 2 cups shredded cheddar cheese, a half cup of chopped green onions and a half cup of beer. You can add bacon bits if you love them. Star by mixing the ranch and cream cheese until it's fluffy. Then add the rest of the ingredients, but be sure to add the beer a little at a time so that you end up with the texture you want. Serve with chips or crackers.
Chili Dip
For this simple recipe, you will want 16 oz of velveeta cheese cut into cubes a half inch in size. You will also want a can of chili – it can be with or without beans. Microwave both for five minutes, stirring the mixture after three minutes time; take it out and serve it warm. You can serve this with chips or veggies.
Salsa
This is a great recipe because it's simple. You'll need two large tomatoes, a handful of fresh garlic, one small onion, three limes, a handful of cilantro and salt and pepper. Cut everything up into small pieces, except for the lime. Add everything to a big bowl. Roll your limes on the counter before cutting them in half. Next, squeeze the juice from your limes into the bowl of veggies and mix it well. Top it with salt and pepper and serve with tortilla chips for a delicious salsa your guests will ask for every time they visit.
(Photo by Joe Raedle/Getty Images)