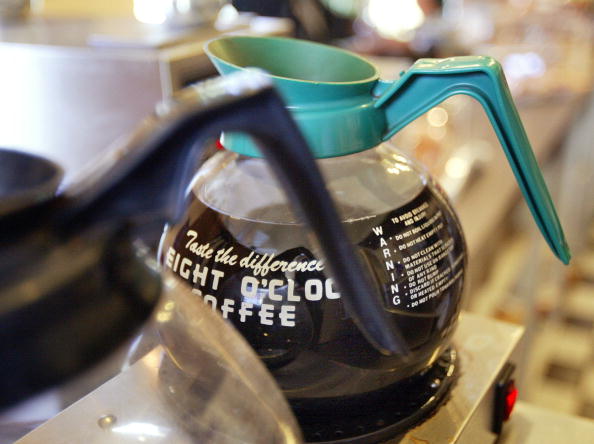 At the end of the day, the kitchen is probably the most important room in the house. It is the room in which you make your meals, visit with your family and make memories. It's a big room with a lot to offer and many benefits, but not everyone has a kitchen. There are people living in their homes in the midst of a kitchen remodel who may or may not lose their kitchen for a few days or weeks at a time and have to figure out how to prepare meals with the most functional room in the house. There are college children who do not have access to a kitchen but still have to find a way to eat in their dorms. And there are people who just do not have a kitchen for some reason or another, and they have to figure out how to cook without one. The good news is that it is absolutely doable. The bad news is that you might actually start cooking outside of your kitchen.
Buy a Yeti Cooler
Some people are convinced that they have no way to keep their beverages and things cool without a fridge in a kitchen. And while you can buy a small fridge, you can also buy a Yeti cooler. It's designed so that your ice is still the same block of ice it is when you buy it in a week. It can keep everything cool for days at a time without even melting, and it's something people have been raving about for quite some time.
Boiled Eggs
They're good and filled with healthy nutrients, which is why you should eat them more often. But if you are a student without a kitchen, you might wonder how. Allow us to go ahead and share with you the secret to doing this; put your eggs in a pot of hot water on the coffee pot for 7 to 10 minutes depending on how you like your eggs. Now you have hard-boiled eggs to enjoy.
Get an Outdoor Grill
If you have outdoor space, a grill might be the best answer for you. This might give you the time you need to cook meat and other large items without a stove, but with dishes and other items that are generally used to cook. You don't need an indoor kitchen to make spectacular use of a grill, and that's just something that you can't deny.
Grilled Cheese on the Coffee Pot
We like a griddle for this, but it's not always possible to have so many dishes lying around. So if you have a coffee pot with a bottom burner on it, turn on the pot and remove the carafe. Now you can make whatever you want on the hot bottom surface, including a great grilled cheese sandwich you can enjoy with the rest of your family or your friends.
Get a Griddle
If you haven't a kitchen, you need a griddle. This is going to plug into any outlet and sit on any surface and allow you to cook food at any time. You can use it to make just about anything, but we do recommend you put a towel or something beneath it so that you don't make a mess of the house if things were to splatter and make a mess.
Easy Oatmeal
The best way to do this is to just put your coffee pot on the burner and get to work. Put your oatmeal into the carafe and then make it a point to fill it with the recommended amount of hot water from the pot. Stir everything well and then serve it while it is still warm enough to enjoy. This makes for a quick and super easy morning meal that you can work with on your own.
Heat Water with the Keurig
Do you need something that requires hot water, such as a package of instant noodles? If you do, we can recommend that you use the coffee pot you have to make your hot water. Just remove your filter and coffee and use the machine to make hot water for your noodle bowls. It saves time with the stove and the microwave; which is good assuming you haven't got these items. It's simple to heat water with a coffee pot like this, and it's what makes cooking so simple, kitchen or not.
Hot Dogs in the Coffee Pot
You cannot use a Keurig for this one, but if you have a traditional coffee pot, you can make hot dogs or any other sausage. The goal here is to put the coffee pot inside of foil to distribute the heat as evenly as possible. Additionally, you will want to run water through the cycle two times so that it's super heated enough to make your meal. And it only takes about 25 minutes inside of hot water to fully cook sausage or hot dogs. It's not a bad way to do a little cooking if you're into this kind of thing.
Instant Rice
If you want some instant rice, you can make it in the coffee pot. It makes dinner much easier when you can us the pot to heat up your water, mix it with your rice and then move on from that point. It's a simple way to make a more complete dinner for your friends or yourself if you're living in a dorm, and it keeps you from having to eat things that aren't so good or healthy.
A George Foreman Helps
If you have not a kitchen at home, invest in a George Foreman countertop grill to use when you are cooking. This is perfect for things like burgers and others sides because it allows you the freedom to cook real, healthy  meals that are easy to digest and delicious. The best part is that you have the freedom to make them wherever you can find room, which could be anywhere from your bedroom to your bathroom if you don't mind cooking and eating in there.
Photo by Tim Boyle/Getty Images