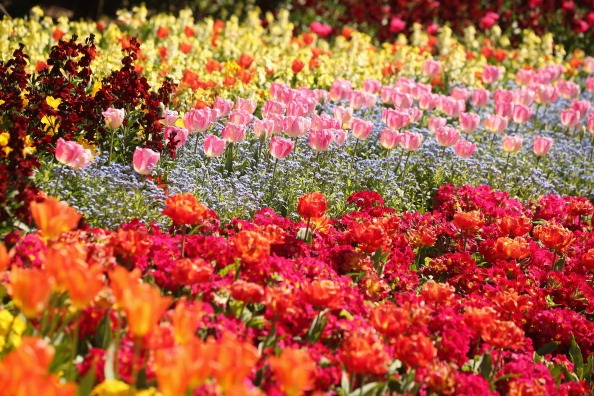 A style that was once reserved for the littlest girls in a wedding party, the flower crown is now a very boho chic accessory that grown women are rocking all over the place. It's something that can cause you to look adorable and fun, and it's a style that we think makes for perfect spring wear. The DIY flower crown we are going to teach you to make can be worn on a casual day running errands, to a wedding or just for family photos is a gorgeous meadow of flowers. It's all about how you rock it; not how we tell you to wear it. So long as you have the confidence needed to pull off this gorgeous look, you have the ability to look like a supermodel all day long. So get ready to get a little crafty with our simple instructions, and let's have some fun with this gorgeous DIY project.
What You Need
Floral Wire
Floral Tape
Floral Wire Cutters
Fun Greenery
Fun Flowers
You go ahead and get as crazy as you want with your greens and flowers since this is your project and you get to be the lucky woman to wear it.
The first step is to form your wire into a circle and fit it to your head. Once you do that go ahead and wrap it completely in floral tape to keep it in place and to ensure it doesn't hurt you. You'll then begin wrapping your greens around your wire so that you have a full layer of greens that mostly hides your wire. It's then that you will go ahead and wrap your flowers where you want them across the crown. You get to be so creative here, making it as full or as simple as you see fit. Once you're done with this process, put it on and rock your new look.
Photo by Oli Scarff/Getty Images