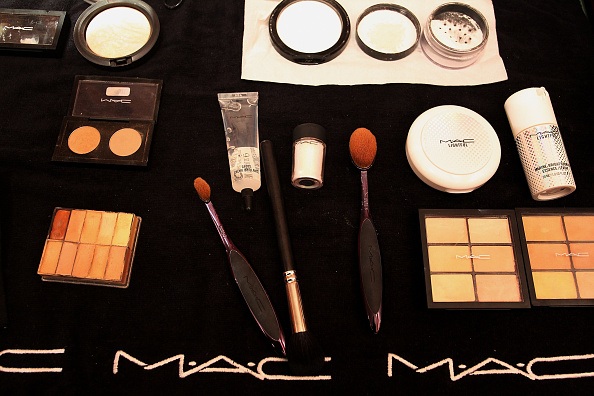 One of the most difficult things to organize is your makeup. Trust me; I went from a small master bath with next to no storage to a huge master bath with more cabinets, drawers and space than you can imagine, and I still find it difficult to organize makeup. If you are like me, the most organized portion of your makeup is the fact that some of it stays home at all times (with the exception of travel) and some of it is in a makeup bag that lives in my handbag and goes with me everywhere, including the bathroom when it's time to put on my makeup. This includes lipsticks and eyeliners and powder for quick touch-ups. However, there is a way to organize makeup with a DIY makeup organizer. You don't have to spend a fortune on a designer carrier case or something of that nature when you can do it yourself with very little effort.
All you need is a gorgeous wooden silverware separator. I mean, if you're going to do it yourself, you might as well get one that's a bit nicer than the cheap plastic organizers you pick up at the local supermarket. Instead, let us recommend one from Williams Sonoma or at least Macys. I have a Williams Sonoma organizer in my kitchen and recently added the same organizer to my bathroom and it's been a dream come true organizing my makeup. There is a spot for everything; eyeliners, lip products and everything in between. The best part is that I literally just stuck in an empty drawer and put my makeup in it.
For brushes and things of that nature, I bought a really cute personalized cup from Etsy (try googling the phrase you want and you'll find everything imaginable) and use that for brushes so that they don't end up smashing one side or another. It's genius.
Photo by Lisa Maree Williams/Getty Images