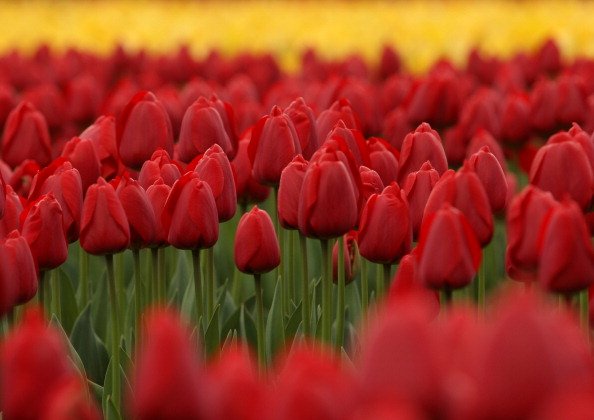 The concept of a mini bouquet is one we can totally get on board with. All you have to do is buy flowers and then create these adorable little masterpieces, and even Martha Stewart agrees that they make wonderful favors, tablescape décor and so much more. The best part is that they include real flowers, but they're not even remotely expensive. Since the theory behind floral bouquets is that they are relatively expensive, these make a wonderful and cost-effective alternative to larger, pricier flower bouquets. The best part is that there are endless possibilities with these adorable bouquets, too. You are not limited in any way to what it is you can do with these flowers, and they are so simple to make you can do it yourself at home for less than a few dollars. We're going to tell you what to do and even provide you with a cute video that will further assist in this sweet endeavor.
Buy Flowers
Any kind of flowers you want will suffice, but the size of the flower will make the determination as to how large the bouquet actually is. You're going to go to the florist, the grocery store or wherever it is you typically purchase flowers when you need some on the fly. It's really that easy.
Cut the Flowers
You want your stems no more than 6-10 inches depending on the size of the vase you plan to use, so go ahead and start cutting. The concept here is very simple. Cut the flower stems and then cut the greenery. They should be about the same length.
Wrap Them Up
Now that you have smaller flowers, go ahead and place just a few of them, along with a few pieces of greenery if you choose, into a small vase. We love the concept of a small vase that's more of a candle holder so that it looks fuller and less like it just does not have enough flowers in it.
This creative video will help you with the process:
Photo by Buddhika Weerasinghe/Getty Images