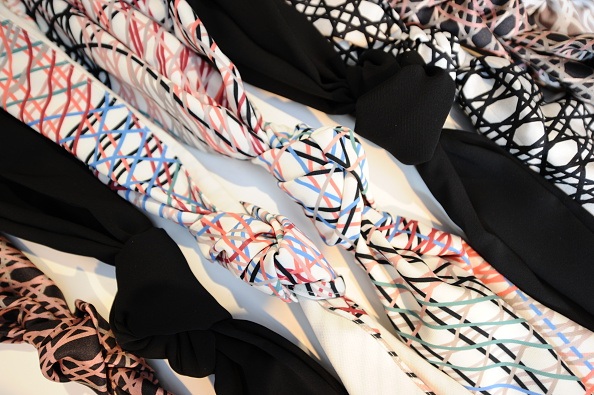 Scarves have become more stylish than ever in the past few seasons, and it's because they keep us warm and add a bit of interest to just about every piece of clothing we own. We love them because they're warm, we can dress them up, we can dress them down and because they are so darn versatile. Our favorite scarf, similar to many others, is the infinity scarf. It's easy to wear, easy to style and just overall simple. There is no fighting to put it on, make it fit the way you want or even attempting to figure out a way to tie it that keeps it out of your way. We love a regular scarf, too, but we don't love that it's long, it gets caught on everything, and it needs constant adjustment – and no matter how hard we try, we can't even come close to tying it the way Pinterest has attempted to teach us. The good news is that you can make your own infinity scarves, and you can even make a DIY infinity scarf out of your favorite scarf from your collection; it's simple.
Tip: Make Sure Your Existing Scarf is Long Enough
You might have noticed in the past that some of your long scarves are not as long as others. You're going to want to try and connect your scarf on the ends with a safety pin and see if you can wrap it twice around your neck when it's connected, which is the most popular way to wear the infinity scarf.
Tip: Shorter Scarves Can Be Turned into Infinity Scarves
Before you toss a great scarf to the side because it's not long enough to wrap twice, consider wearing it around your neck as a simple circle instead of wrapping it a second time. There is no reason you cannot wear infinity scarves this way, and many people actually do it. Our advice, however, is to wear this one for more casual or fashionable purposes than for warmth.
Tip: Don't be Afraid to Work from Scratch
If you have fabric you really love and you want to turn it into a scarf, don't be afraid to try. You can have it cut in the store to create a perfect starting point, and you will get better at it every time you make one of your own. Additionally, this is a great way to learn to make homemade gifts for the people you love most.
Photo by Ilya S. Savenok/Getty Images