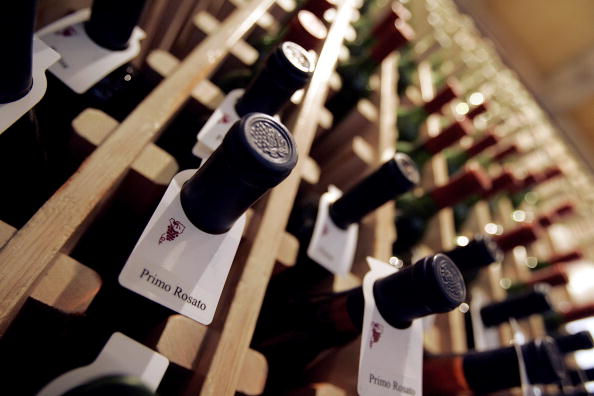 Being a wine drinker means you probably have need for a wine rack; a place to store your bottles while they're waiting to be opened. Of course, some wine lovers have an entire wine cellar or a bar area in which they have a built-in rack for their wine, and those people are living the dream. For those who aren't quite to the wine cellar, private bar phase of their lives, however, you can always make your own DIY wine rack; or you can go pricey and buy yourself a bar type storage area.
The direction in which you choose to go is entirely dependent on your personal preference, your lifestyle and your budget. A DIY wine rack is not difficult to conceptualize, and there are certainly many different design from which you can choose. For example, the internet is filled with inspiration for wine racks that you can make yourself out of pallets or old dressers or small pieces of wood or even metal. All you need is a little time, the right tools and the patience with which to make this happen for you.
Build Your Own Wine Rack
This simple DIY video helps to give you an idea of what's required to make a very specific type of rack. This wine rack is a bit more complex than some of the ones you might find on websites such as Pinterest, but that doesn't mean you can't make your own and come up with a set of instructions for the one you're eyeing. This is a great project f or everyone who loves a little DIY.
Buy a Bar
The other option you have is to go pricey with your wine rack and buy a bar. You can buy one at a furniture store or even your local Crate and Barrel. They're gorgeous and functional, and very stylish. What's great about a more expensive bar is that it holds all your aperitifs and accessories, which  means everything from shot glasses to highballs to wine glasses to champagne flutes and everything that goes in that. The only drawback to these is the price.
A Marriage of Both a Bar and a DIY Project
Here's a great idea; why not take an old dresser, remove the drawers, nail in a few slots up top and create your own bar? You can paint it, stain it or distress it, create it how you like, and do what you want to make it completely unique and one-of-a-kind. No matter which option you choose, however, you'll find something you like.
Photo by David Paul Morris/Getty Images