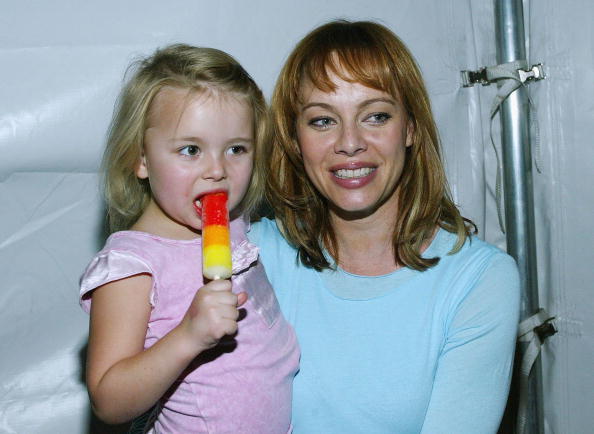 It's summer, which means it's time for popsicles. It's a favorite summer treat for kids who just want to cool off while spending time outside in the shining sun playing in the yard or swimming in the pool. With all the popsicles you'll be handing out this summer, it's the perfect opportunity for you to bust out your inner Martha Stewart and get crafty with the kids. Here are five cool ideas you can use to make something fun out of all those empty popsicle sticks.
4th of July Sticks
All you need for this fun craft is a few pieces of red, white and blue paper, some scissors, ribbon, a little hot glue and a few cookie cutters. Using your cookie cutters, trace some stars on your red, white and blue paper and cut them out. Using your hot glue, stick the stars to the ends of your popsicle sticks. Finish up your project by tying some patriotic ribbon beneath your stars and voila; you have some patriotic waving sticks the kids can use during 4th of July parades or parties.
Photo Frames
Make a picture frame for someone your kids love using popsicle sticks. Let the kids color and paint their sticks while they're still individual. Once they dry, use a hot glue gun to stick them together from the sides. Here's a helpful hint; use the picture of a pretend family from inside a store bought picture frame as your base so you know just how big to make your frame so that it fits your photos.
Decorations
Christmas is still a few months away, but that doesn't mean you can't get started making homemade gifts for the grandparents. Let your kids decorate their popsicle sticks so that they can be used as Christmas tree ornaments. Use markers, paint, tinsel and felt along with googly eyes and any other craft item you feel is necessary to create cool Christmas masterpieces to hand out at the holidays.
Earring Displays
If your little girls have lots of earrings they want to show off, let them make a popsicle stick display. It's simple. You'll just need to let your kids do a bit of decorating with their sticks and let them dry. From there, place two sticks on a piece of paper vertically. Using hot glue, glue popsicle sticks horizontally so that they stick to the two vertical sticks. Leave just a little bit of space between each horizontal stick so that your earring poles will fit between.
Puzzles
Here's a really cool idea for younger children. Take a small picture and a ruler. Measure out lines on your picture that are the exact width of your popsicle sticks. Cut them out at the lines and glue the tiny strips of your picture to your popsicle sticks. When they dry, you have hard puzzle pieces. Mix them up and let your kids practice figuring out how to put their favorite picture back together.
(Photo by Frederick M. Brown/Getty Images)