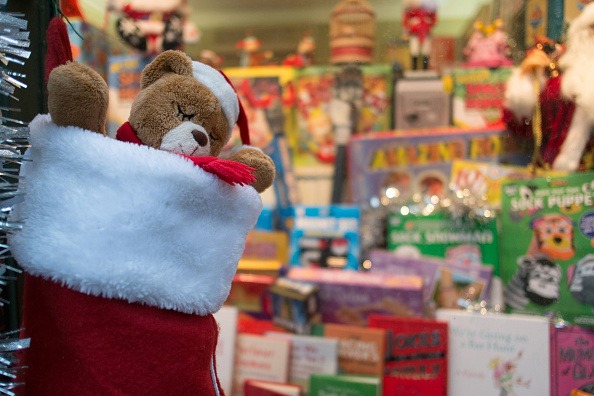 There comes a point when Christmas arrives that you realize you need around $100,000 to buy everything for everyone; which is why I think that the concept of DIY holiday gift bags is genius. Think about it; the holidays are expensive! I have four kids of my own that have expensive taste (no idea where they got that, really, swear, promise) and we also spend a lot of money on our 12 nieces and nephews. It adds up. That doesn't even get me started on my husband and myself, our parents and my brother. We spend a lot of money this time of year. It's fun and easy to shop for the kids. I'll buy for them all day, every day for the rest of my life. I love to pick out things they will adore whether it's a gorgeous new ensemble or a super cool new toy.
However, it's not all that easy to shop for the adults. My husband aside, I find it nearly impossible to shop for the adults in our lives. They're adults; if they want something, they usually just buy it for themselves. We could do gift cards, but that is so impersonal and kind of lazy when that's all you do. So what do you do? Well, how about DIY holiday gift bags? Someone brought this to my attention recently, and I thought it was just the most wonderful idea.
Let me give you a little background on how we do Christmas and why the idea of DIY holiday gift bags intrigues me. Christmas morning is for my husband and myself and our kids. We wake up, drink our coffee and watch the kids as they jump up and down with joy and excitement over their Santa gifts, and then we go through our stockings together. After that, it's all about the gift opening. We open ours with the kids. Then our parents come over and we have breakfast and open more gifts; but the grandparents would much rather watch the grandbabies as they open gifts, and they pay little attention to their own in the excitement of all of it. So, why not put everything we give them into DIY holiday gift bags that will save us a lot of time, effort and probably even money?
I love the idea. They can open them all at once, go through the bag and spend the rest of the morning playing with the kids, enjoying them and having as much fun as possible. I already know how I'm going to fill DIY holiday gift bags for our parents, too. I'm going to find creative, fun bags (paper, because I love paper bags) at a fun store. Then I'm going to fill them each with a Yeti Tumbler (monogrammed for the mothers), and gift cards to their favorite stores. Maybe some of their favorite candy, some fuzzy socks, some cool masculine object for my dad and probably some alcohol just  because a gift is always better when there is a cocktail inside. I have it all in my mind; yet I have so much more to tell you about how you can make your own DIY holiday gift bags.
The Bag
I'm starting with the bag itself. Unless you have dozens of holiday gift bags lying around from years past (like my mother-in-law because she saves everything, always), you'll want to make your own DIY holiday gift bags to fill. They're expensive otherwise, and you know I'm serious. I love the idea of making your own out of the cheap bags you pick up at Target or the Dollar Store for (you guessed it) a dollar. They're paper-like bags in one solid color and they're not all that exciting. So we are going to make them exciting. We are going to do something creative.
Add a festive wrapping paper band to the middle
Tie beautiful homemade Christmas ribbons to the handles
Affix Christmas decorations (arts and crafts type, not real tree decorations) to the outside of the bag
Line the edges with fun and festive garland for a very fun look
You can do whatever you find fun and amazing to decorate your bags. We love that a DIY holiday gift bag can be anything that you want it to be, and that you can become as creative as you want in making it. Additionally, I really think that when you are giving DIY holiday gift bags to people that are close to your kids, it's fun to have the kids help decorate the bags and make them as creative and unique as possible. If you're making them for work or other professional functions, perhaps you might stick to doing this yourself, though. This could become a fun and festive holiday tradition with the kids; making DIY holiday gift bags to give to others. I'm willing to be a little more family time this time of year is exactly what you all need, too.
Now it's time to think about what you want to put into these bags. I love the idea of using DIY holiday gift bags for grandparents, coworkers and friends with you visit for a holiday party. For example, what about buying big holiday socks and putting them around a bottle of good wine, tying it with a ribbon and presenting it to your host or hostess when you attend a holiday event? It is a wonderful idea that will really go over well with anyone who enjoys a cocktail or a glass of wine every now and again.
What we recommend is that you first think about to whom you will gift your DIY Holiday gift bags, and then you use some of our suggestions to fill them. Do it exactly as we do it, or create your own special fillers. It's up to you; and we know you can be very creative.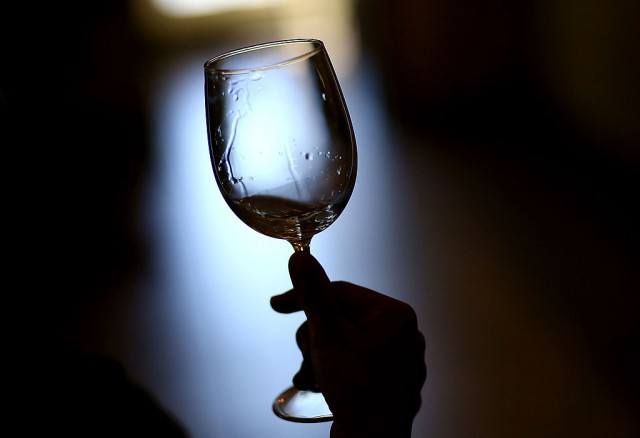 The Booze Bag
Booze is a strong word, but there is someone on your gift list that is a cocktail snob. It's the person who has to have a specific type of scotch or fancies herself a wine connoisseur of some sort. This person will love a bottle of something wonderful in addition to the appropriate glass in which to drink it and a few of the cute items that might go along with such a gift. For example, a DIY holiday gift bag with a bottle of wine might come with a fun and personalized wine glass, a set of coasters and those adorable little charms you put on your glasses at parties so that you know which glass of red belongs to whom. You can add a cork, a little photo frame designed to hold corks, or even a gift card to a local winery. It's a thoughtful and creative gift that will really make your DIY holiday gift bag stand out from the other gifts that this person receives.
The Adventurer Bag
If you're creating a DIY holiday gift bag for someone who just loves the outdoors and the adventure of doing anything athletic, this is a great concept. I'm obsessed with the Yeti products right now (Seriously, we have all the tumblers, colsters and a couple of coolers and we will never use anything else, ever) for the man or woman that loves the outdoors. The tumbler is a perfect accessory for your DIY holiday gift bags because it keeps water ice cold forever. Fill that thing with water and ice first thing in the morning and it's still water and ice the next morning. I left my tumbler filled with ice and half full of water in my SUV in the airport parking garage for four days last month when it was 90 degrees or above outside. When we landed and got back into my car, my water was still ice cold – and it always is. You can add that, a gift certificate for a local outdoors store, a new hat, a new accessory that correlates with the recipient's preferred sport of choice, or anything you want for a fun and adventurous DIY holiday gift bag.
The Spa Bag
Everyone needs a little pampering in their lives; it's what gives us rest and makes us feel peaceful. A spa bag is a great idea for those who need something relaxing, and we love this idea for a DIY holiday gift bag. Think about the recipient of this bag; are we talking about a mother with four kids who rarely gets a break (me? Please fill mine with a schedule of appointments at my favorite spa, a bottle of champagne and a key to a hotel room for two nights, please and thank you). Are we talking about someone who hasn't had a break in forever? A cute idea is to fill this bag with fun spa-like products such as new nail polish colors, some wonderful lotions and creams, and perhaps some other pampering ideas such as a sleep mask and a spa treatment or two to use at home. Now you will add a gift card for a service – or several – at the local spa. Then you will mail to me this lovely DIY holiday gift bag and I will thank you.
The Romantic Bag
You can go as elaborate or as simple as you want with this amazing DIY holiday gift bag idea; I don't care and I think that it will turn out quite lovely no matter what. This is a bag that is going to the love of your life. It's designed to make him or her feel loved, special and completely amazing. In coming up with an idea for one for my husband, I love the idea of a DIY holiday gift bag that requires a little effort – like arranging for a weekend babysitter so we can get away. I'd like to go to the Omni in Asheville after seeing some Instagram photos of it recently (it looks so quaint and charming and it's a short flight perfect for a quick weekend where we can curl up by the fire and just enjoy one another). I'd put into his bag a photo of the hotel, our flight confirmation, maybe a new robe or some mittens (hey, we're from Florida…North Carolina is very cold to us!) and perhaps a little coupon book good for date nights or nights off from wandering into my office to get ahead on work after the kids go to bed.
What's great about this holiday gift bag concept is that you can go romantic in a million ways. You know your partner best, so it's really up to you to determine what type of romantic DIY holiday gift bag would work best for him or her (both of you). Get creative. If you haven't a big budget, try a few homemade coupons for a massage or an at-home date night. You can do anything you want and you can really enjoy it.
The Book Worm Bag
Who does not love a great book? If I could, I would lie down all day every day with a new book and read until I was so tired my eyes could not stay open on their own anymore. One day, that will be my life. This is a DIY holiday gift bag that is going to delight the book worm in your life. Fill this bad boy with books, gift cards to book stores, Amazon gift cards for the reader with a Kindle, or an actual Kindle already loaded with some amazing reads. Add a soft blanket with which the reader can curl up. This is an endless supply of happiness and excitement for a book worm, and we love and adore this idea so very much. If you have kids, maybe include a note that says you'll get them out of the house for a whole day so your book worm can read and relax. Include a fun coffee mug and some new K-Cups to make it even more exciting. You can do so many things with this DIY holiday gift bag, and that's what makes it fun.
The Football Fanatic Bag
The best way to make a DIY holiday gift bag for someone who really loves their sports is to give them a football fanatic bag. Of course, some sports fans prefer other sports such as baseball or basketball, even tennis. It doesn't matter which sport your loved one prefers, just that you get the right stuff when it comes to a DIY holiday gift bag. A great idea for a sports fan might include a number of things. How about a case of beer for the next big game, tickets to the game, a jersey with the number of their favorite player or even a hat? If we are talking about a sports fan that loves to entertain, how about different entertainment items in the team colors and logos?
My husband and I are both born and raised Floridians not too far from Gainesville, and we are both diehard Florida Gators. We entertain at home on game days more than we go to games now that we have four small kids, and we like to make sure our parties are appropriately themed. This means we love Gator items. Someone once gave us a DIY holiday gift bag filled with awesome entertainment accessories including Gator cupcake wrappers, straws, cups, plates, napkins, serving trays, pilsners and even a red wine glass for me that had Florida Gators all over it. We have koozies and streamers and everything that you might ever need to decorate for a great at-home tailgate so that when we watch the Gators play we are prepared – we love to entertain, too, so it really is a great gift for someone like us.
Another amazing idea for a DIY holiday gift bag in the sports genre is one that has a team apron and even oven mitts and grill accessories. Men, especially, love things like that since it makes them feel like they are in the game and watching it in that manner. It works for any sports fan, and it's a really personal and fun gift.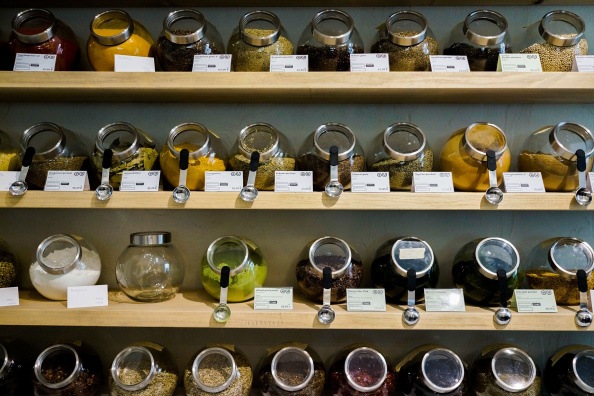 The Foodie Bag
Foodies are everywhere. I would not consider myself a foodie per say, but I do love food. A DIY holiday gift bag filled with fun food items would really make me a happy camper. I love different flavors from around the world, and I would adore a gift bag that was filled with spices and other non-perishable items I could use to enhance my cooking (all right, all right; my husband's cooking) as well as a few accessories that go along with the cooking game. Perhaps a gift card to a new restaurant or a favorite restaurant would work really well in a bag like this, too.
If you have an adventurous food lover in your family, why not get on the internet and search for different candies from across the world for your food lover to try? A bag of chocolate covered-roaches might not sound amazing to you, but it might sound like something that's a lot more fun to someone else. I mean, I don't think I've ever met anyone who would love this, but I don't know all the people that you know, so there's that.
The Garden Bag
My mother-in-law loves to spend time in her garden. She adores it, and she's really good at gardening (by really good I mean she doesn't kill things that I can take down and out in a week flat). She loves when we let the girls go shopping and choose different items for her that are good for her garden, and she loves when the girls pick matching items for themselves so that they can garden with her. We've done DIY holiday gift baskets for her with new gloves and pretty tools, seeds and a number of different items she loves in the garden and would like to try. Instead of a DIY holiday gift bag, though, why not stick these things into a gorgeous planter or a watering can for a more fun and creative look?
What we really love most about a DIY holiday gift bag is that you can do anything you want. You can get as creative as you want, have as much fun as you want and just do something amazing. These bags can be quite cost-effective when you shop wisely and choose well, and they're good for just about everyone in your life. That's something that we really appreciate; and we think that it's something that the people in your life and on your Christmas list might also appreciate.
Photos by Getty Images