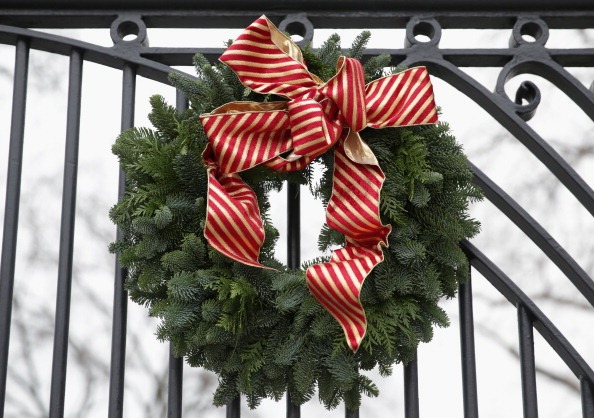 Winter vacation is here and the kids are home from school. It's great news for many and it's not so great news for others. For parents like me, who work from home, it proves challenging to find time to work, to engage in our usual activities and to keep the kids from dying of boredom all day long. For others, the endless, "I'm booored," and the sighs of misery are too much to handle. For working parents, it's a completely different ball game. However, now that the vacation of the year is here, it's time to start thinking about things we can do with our kids to keep them entertained and to spend a bit of quality time with them. A DIY winter wreath is one of my favorite projects for a good reason; it's fun for me and the kids, and it's also something we can give to the grandparents as a gift from the kids. It's a win-win situation for all involved. And we have some great tips that will make this project even more fun, along with an instructional video to use as a guide.
Keep it Simple
Don't expect your kids to suddenly master the art of patience and talent. We all want to believe in Christmas miracles, but let's get real. Your kids are probably just like my kids; they want to do it themselves and they want to do it until they're bored of doing it, and then I have to clean up and finish the project. For that reason, we always keep our winter wreath making as simple as possible. Pick a simple design, such as a premade wreath that you can attach decorations to rather than one you have to make from scratch and then decorate.
Have Some Patience
Or a drink….Kidding, if that's not your thing. DIY projects of any sort with kinds involved require a great deal of patience. If you don't have it, don't do it. You cannot expect to spend any time working on something messy and time-consuming and not lose your patience, which is why you have to have extra to go around. And expect your kids to lose theirs with you. After all, they can do it themselves (or so they say with their teeth gritted and their eyes narrowed in concentration).
Lose Your Expectations
Your DIY wreath is not going to be perfect or probably even pretty depending on the ages and maturity level of your kids. If yours are a bit older, you might have a bit more in terms of expectations. If they're the ages of my older children (6 and almost 4), you cannot have any expectations. It will disappoint you.
Photo by Alex Wong/Getty Images