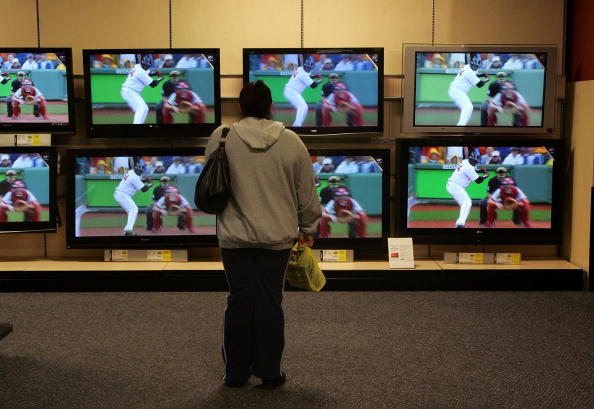 DIY projects are always more fun and more elaborate than store-bought projects, even when you are talking about something like a TV stand. A TV stand might seem like something you wouldn't bother with much these days since most people mount flat screens to their walls, but it's something that's absolutely needed in any room. Even if your TV doesn't stand on it and it only holds your television accessories, it's something worth having, and we have some seriously good reasons why you should DIY instead of spending hundreds on a pre-made stand for your TV. The only other thing you'll need to do when this stand is complete is find yourself your dream TV.
It's Much Better Quality
Most TV stands, unless you're willing to spend thousands, are kind of cheap looking. They're made of cheap materials and it looks cheap when it's in your home. You're better of making your own TV stand by refurbishing something else such as an old dresser, table or other item that's made of quality materials.
It's Cheaper
No one wants to spend thousands on a place to sit their satellite box or their remote control, but you can spend a lot less than that to make your own, and it's going to turn out much nicer. The materials can be picked up at home improvement stores, at yard sales, or anywhere for that matter. You might already have a great table or dresser at home that you can refurbish, which means your new TV stand is actually free.
It's Personal
The best part about a TV stand such as this is that it's going to be a one-of-a-kind piece. It's going to be different than anyone else's, and it's going to be a piece that makes people stop and stare. They're going to ask where you got it, how you made it, and they are certainly going to ask you where they can get one of their own.
What we've done is provide you with a video that will help you create a DIY TV stand of your own, and it's a simple to follow instructional that will benefit you when you decide how you want to make your own TV stand.
Photo by Justin Sullivan/Getty Images