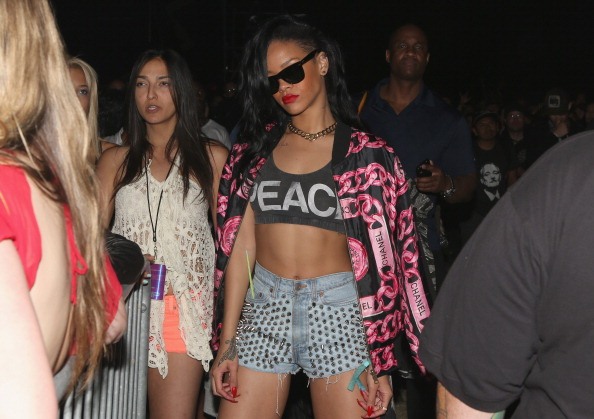 High-waisted shorts are so in right now, even though they really don't do any favors for any woman no matter her size or shape or age. However, they're highly fashionable and that makes them perfect for most women. Since most women tend to dress for one another rather than for themselves or even for the men in their life, they don't care that these shorts are unflattering and make bottoms look just as unflattering as they do in 'mom' jeans.
If you're someone dead set on wearing your own high-waisted shorts, we have a great video that will help you create your own at home for less than $10. The idea is to save money and create something stylish and unique. And what's even better is that when you realize that this trend is over, you don't have to live with the knowledge that you have hundreds of dollars worth of high-waist shorts sitting in your closet that you'll never wear again. What we have is a video for those who want to make their own shorts with a high waist, and a few reasons it's always better to make your own.
Save Money
There is never a bad reason to save money. Even if you have an unlimited budget, it's always more fun to save money on something than it is to spend a ton. The same is true of shorts with a high waist. You can make your own to look just like the designer shorts you see in stores and you don't have to worry about spending designer prices.
It's Creative
Being creative is actually a proven way to relieve stress and release hormones that make you happy. So, why not save money, get crafty, become stylish and save yourself some stress by creating your own high-waist shorts all at the same time? It's like the world's easiest and most multifunctional therapy session all rolled into one. You can't beat that.
It's Practical
High waist shorts are not considered a classic or timeless style, which is why most people don't recommend that you 'invest' in these the same way you would a little black dress or a pair of great designer shoes that are classic enough to be around for years to come. Practicality comes in the form of knowing when to try something yourself rather than investing money into something you might not really love for much longer.
Photo by Christopher Polk/Getty Images for Coachella