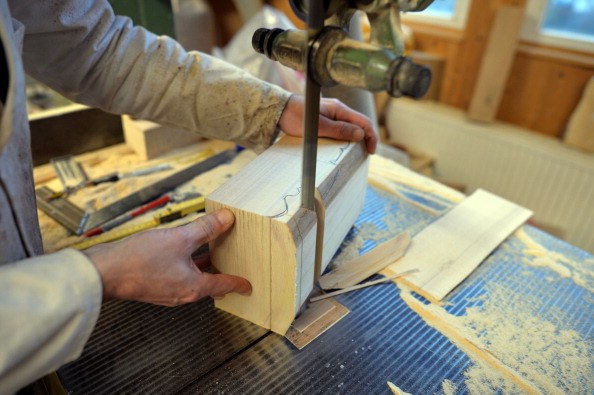 Farmhouse tables are one of the biggest DIY project trends of the moment. They're gorgeous, fun and inexpensive to build, and anyone can do it with the right materials. The project is one you can incorporate into just about any room of your home, from your dining room to your patio. These tales are just that gorgeous and they certainly add a rustic feel to just about anything. The world of DIY furniture has become so big and so widely accepted since the introduction of Pinterest to our lives, and with all the DIY farmhouse table videos and instructions available all over the internet it is no wonder why so many people have taken to doing projects like this. Making your own farmhouse table will save you hundreds of dollars over buying a designer table from somewhere such as Restoration Hardware or Pottery Barn, but you get the same rustic, country appeal and look.
 Use Them Anywhere
The biggest appeal of this type of table if the fact that you can use it just about anywhere in your home or outside your home based on your needs. It can be used as a formal dining room table, a casual seating area or even an outdoor table you can enjoy when the weather is beautiful. There is no limit to what you can do with a table such as this.
Dress Them Up
The concept seems simple, and that sometimes makes people a little nervous when it comes to the décor in their home. However, you can certainly dress up a farmhouse table with a little help. One of the best ways to dress it up is to purchase lovely chairs, a bit more on the formal side, to accompany the table. Bench seats are great for a more casual setting.
Save Money
Building a farmhouse table is a wonderful way to add a chic, elegant piece of furniture to your home without breaking the bank. The materials for this project are minimal as far as cost is concern, but it could take a little bit of time if you're not someone who is into DIY projects on a regular basis.
Photo by Thomas Lohnes/Getty Images