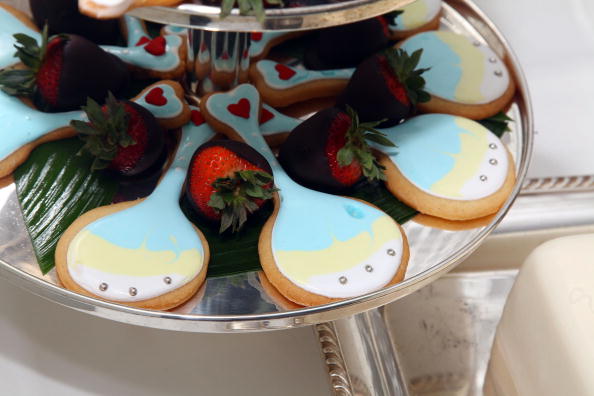 Baby showers are some of the most adorable parties anyone has the chance to plan. And what's even better about these amazing parties is the fact that you get to use all the creativity you were born with, and then some. There is no better time to throw a fabulous party and save money than with a baby shower because there are so many DIY baby shower decorations possible. We are all about saving money, especially when you can do something yourself that will make a party even chicer and more elegant than it could if you paid money for things already made. What we're going to do is give you a list of our favorite DIY baby shower decorations so that you know what to do when it's time for you to plan that shower for your sister or best friend. It's all about her and the new little life she's welcoming, and we want to help you make sure the day is personal and your budget stays intact.
Diaper Cakes
They're so easy and so simple to make, and you can find all kind of inspiration online.  Our advice is to get even more creative and decorate this cake to match the theme and by adding special gifts and favors at the top of the cake. Baby wash, gift cards and onesies make wonderful additions to any diaper cake.
Chalkboard Age Tracker
This is a cute decoration that will double as a gift for your mommy-to-be friend or relative. You'll need a great frame, some pretty spray paint, some chalkboard paint and some pretty chalk. You'll want to add the baby's name and add the term "1 Month" to the board and then write down a few stat descriptions such as "Weight" "Length" "Sleeping Habits" and "Mommy and daddy are so happy to have me home" so that the new parents can fill in the blanks and use this board every month when their baby turns a new age. It's a great way to mark milestones and capture memories – and a great way to decorate a gift table.
Centerpieces
We love the idea of making your own centerpieces for the tables at a baby shower, and we like to make them baby related. We like miniature diaper cakes, baskets filled with baby goodies, beautiful flowers the mommy-to-be can take home with her and even miniature cakes that resemble her baby shower cake. You can do all of these on your own and impress her significantly.
Photo by Astrid Stawiarz/Getty Images