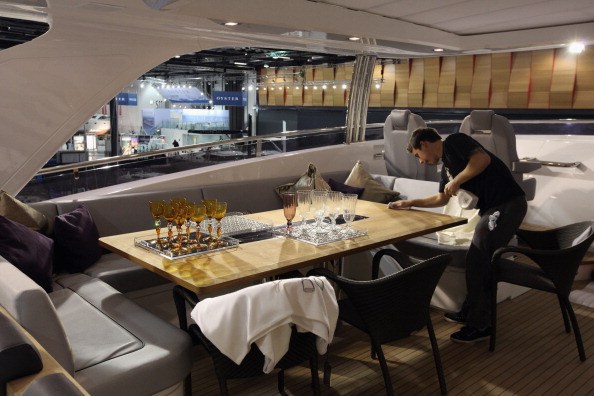 Furniture is very personal. It's hard for many of us to go into warehouse furniture stores and choose from items that everyone in the world already owns since we love the idea of making our homes unique and very personal. Furniture is also quite expensive and not always in the budget for people when they move or need to upgrade their personal décor or tastes. But DIY furniture is always an option. It's not as hard as people think it is to create a DIY dining table, and that's why we have a video that will show you how to do it, as well as a few suggestions as to why you might want to make a DIY dining table for your own house. Let us help you create what it is you want and need to make life more enjoyable and stylish, and use this amazing video as a guide to help teach you how it's done.
Farmhouse Table
We love the idea of a farmhouse table in the dining room of a traditional country-style home. It's big, it's bold and it's still surprisingly simple and appealing. Very chic, this table will turn heads and garner many compliments.
Aged Tables
The concept of aging a table through the art of distressing the wood is perfection. It allows you to create a vintage look that helps to modernize any dining room and cause it to look more elegant and amazing. It's simple and easy, and it's something that you can do on your own with little assistance.
Simple Elegance
You can stain a DIY dining table a dark espresso or mahogany to create a look that's a lot more elegant. It's going to work for a more formal dining area but still give you the ability to make it on your own. The best part is that no one will know this was your own creation.
Photo by Dan Kitwood/Getty Images