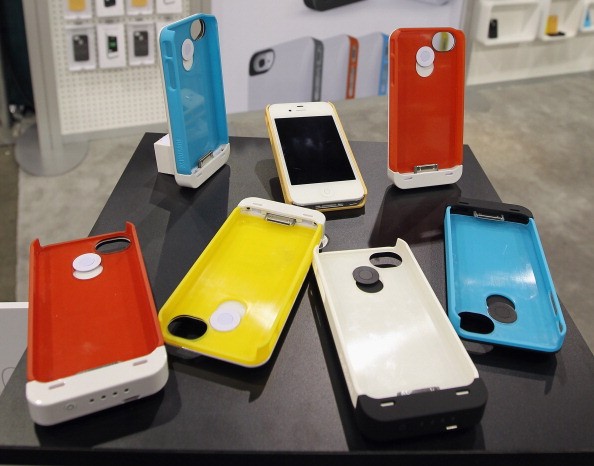 Finding the perfect case for an iPhone is a bit of a challenge for some and especially easy for others. The reason is that some people just don't care what their cases look like so long as they protect that expensive electronic from shattering, breaking or becoming damaged. For others, the iPhone case is an accessory. Take me, for example; I just spent three weeks looking for a new case for my iPhone 6 because the Kate Spade case I loved was sold out everywhere and nothing else was quite right. This is how I know that a case is highly personal to those who carry an iPhone. The good news is that it's not that difficult to create a DIY iPhone case that features exactly what you do want and none of what you don't want. We have a few suggestions and some tips on how to do that right here.
Bedazzle Your Case
If you have a simple case you don't love, go ahead and bedazzle it. You can glue rhinestones to it anywhere and anyway you'd like. Your monogram, initial, your favorite sports team; anything you want. You can do it. It's simple, it's inexpensive and it's so DIY personal that everyone is going to be envious of your great case.
Custom Design a Printable Template
If you have not used the internet to download free templates, you're missing out on all that life has to offer. You can use Google to find free printable templates you can design on your own, print and affix to your existing phone case for nothing. It's that simple; really.
Studs
Right now studs are everywhere and they are more popular than ever. That's why you should affix a few to your phone case to make it personalized and awesome. People will wonder where you got your case to the point you might consider opening your own Etsy shop.
Photo by Bruce Bennett/Getty Images