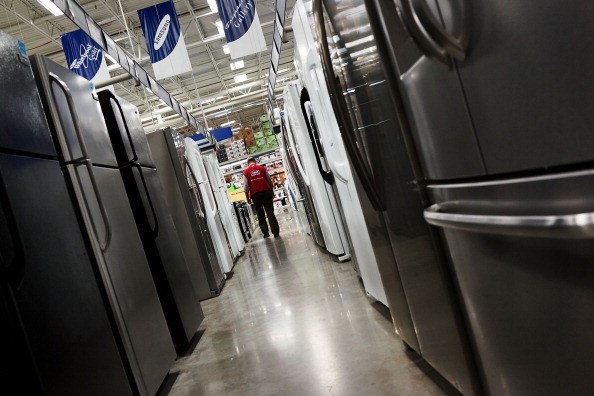 Kitchens and bathrooms are often the biggest selling point of any house. Why? There are a lot of reasons. For one, they're some of the most-used rooms in any home, so it's natural that buyers want nice ones. Additionally, these rooms are notoriously expensive to remodel, and oftentimes buyers don't want to have that type of added expensive or spend that kind of time remodeling those rooms when it comes to buying a new home. It's always helpful when those things are done before a buyer comes in. Some of these projects may also require professional plumbing services especially when a big part of your plumbing system will be affected by the changes you'll make.
However, not everyone can avoid a kitchen remodel forever; and some people thrive on a good custom kitchen remodeling. If you're someone looking to renovate, upgrade or remodel your kitchen, it might put your mind at ease to know this is something you can easily do without breaking your budget. It's true that a kitchen remodel could average round $50,000, but that doesn't mean it cannot be done for less, or that it cannot be done just as stylishly or as elegantly with a smaller budget as it can with a bigger budget. We have just a few cost-effective ideas for your kitchen that will not cause you to go over-budget.
DIY Kitchen Cabinets
One of the biggest expenses in any kitchen remodel is the cabinets. There are a lot of them, and they're expensive. Forget buying custom cabinets; they're too expensive. However, that does not mean you can't upgrade or remodel your kitchen with DIY kitchen cabinets. The most cost-effective ideas for your kitchen cabinets include staining or painting existing cabinets or replacing them with pre-made modular cabinets and installing them yourself.
For example, if you have builder-grade oak cabinets that are fine, but not exciting, you're going to want to do something about those. The most cost-effective ideas for your kitchen cabinet stain is an all-in-one stain, such as a Rustoleum product that has all your needs in one package. You can do it yourself for just a few hundred dollars and a few days' time.
Additionally, premade cabinets are very cost-effective ideas for your kitchen cabinet remodel if you hit up Ikea or a store of that nature, but you have to install them yourself. That's one of the best ways to save money. You can install them yourself to save thousands, but you should know that it's a pretty big project if you've never done it before in the past.
It's All in the Details
One of the best ways to save money on your kitchen remodel is to focus on the little things. Most homeowners have no idea what kind of significant impact it has on their kitchens to make a change to small things. These small changes often make the biggest impact. For example, a new faucet on the sink can completely change the entire look of your kitchen. This is a great way to save a lot of money but still see a big difference.
Additionally, you can get new hardware for your cabinets. This is a great concept  because hardware costs very little, it's easy to install and it's so simple. Just adding upgraded hardware can completely change the look of your kitchen. Finally, a new coat of paint can also make a big difference.
Back Splash
Did you know that added a little back splash to your kitchen can make a huge difference? It's an especially good idea behind the stove. It's a small location without much space, so it's relatively inexpensive to tackle as far as projects go. We love the look of big sheets of small glass tile in various colors for a gorgeous back splash. Do yourself a favor and choose colors that go well with your kitchen, and bring out the colors and décor you've already chosen by adding them to the back splash. It doesn't take much time at all to do this kind of project, and it's going to make a big difference as far as aesthetics are concerned in the kitchen.
New Appliances
When it comes to a kitchen remodel, most people assume they need to go out and spends thousands upon thousands of dollars on high-end appliances. While it's true that spending the extra money for the stainless steel version of almost any appliance is going to work out better for you financially when it comes to selling your home (stainless steel appliances are the preferred look in any high-end kitchen), you don't have to buy the most expensive.
For the most part, there are no differences between the most expensive appliances and the least expensive appliances save for a little bit of size and some high-end features. If you're looking to include new appliances in your kitchen on a budget, you will want to stick with the cheaper ones that are still made by a quality manufacturer, but you don't have to spend twice or three times as much for the more expensive options.
What you're missing boils down to this; ovens that start themselves remotely over your smartphone when you're not home. Sure, it seems like an amazing idea, but let's ask ourselves how sanitary or healthy it is to leave our raw meat in an oven all day long until it's time to start it on the way home from work so that dinner will be almost done by the time you get there? See what I mean? You're not leaving raw chicken in a room-temp oven for 8 hours just so you don't have to wait an additional hour to eat.
Additionally, you're missing out on a fridge that offers you the ability to watch television in the door or use wi-fi in the doors to find new recipes. But if you already have a television, you can just watch that. If you already have an iPad or smart phone, you can pull up your new recipes on that. Going cheap with your stainless appliances doesn't mean 'going cheap' in terms of longevity and usefulness. It simply means forgoing crazy tech options that aren't all that important in the long run.
Photo by Spencer Platt/Getty Images