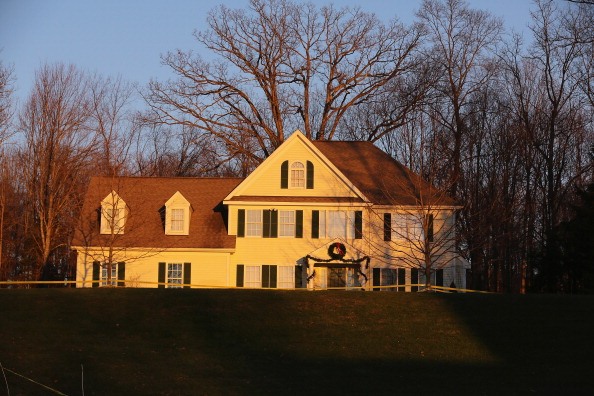 The idea of making your house more of a home is always appealing. Even if you love everything about your home, there is always something you can improve, make more functional or just make prettier. My husband and I recently bought our dream home and while we love everything about it, we keep finding little things to do that would make so much more of a difference. The upstairs bathroom mirror had no frame – so we framed it out for a few dollars with crown molding-like trim. The banister on the stairs was a light brown and we painted it white to match the house. The chair rail under the bar was stained the same colors as the cabinets and we painted it white for a brighter and more open feel. Nothing we've done in this house has been extravagant or expensive, but it's made a bigger difference in the look of our home than some of the more expensive and bigger projects we took on at our other home. It really does take just the slightest change to make the biggest difference, and that's why we are bringing you these amazing hacks that will make such a big difference all while putting you out less than $10 a piece.
Change Light Switch Plates
Have you ever noticed that some homes have the ugliest light switch plates? White ones are fine – if a little boring – but some homes come with those ugly off white plates that look old and dingy. Switch them out – it's simple and has a big impact.
Frame Fabric
All rooms need a focal point that draws in the eye and makes a huge difference in the look of the space, but artwork is expensive. Try looking for a piece of beautiful fabric that can be framed in a lovely frame and hang it as an artistic focal point. You'll be surprised just how good it looks.
Raise the Roof
If you want to make a small space look massive, take those curtain rods from above the windows and put them as close to the ceiling as possible. This draws the eye up and makes a small space appear much larger.
Change the Knobs
Now I know that hardware for cabinets is expensive; trust me. But I also know that one of my most creative girlfriends has been collecting knobs she finds all over the world during her travels and when she recently put them all up in her kitchen, the effect was beautiful. They do not match, but they look amazing together. She picks them up at estate sales, antique shops and even consignments shops for pennies and it's been something of an adventure for her that speaks to her travels and her memories every time she opens a cabinet or drawer.
Add Trim
If you have windows that are not framed on the interior of your home, head to the home improvement store and buy a few pieces of trim (so inexpensive) and get to work. The simple framing of windows inside can add a lovely effect to any home that's elegant and timeless.
Photo by John Moore/Getty Images