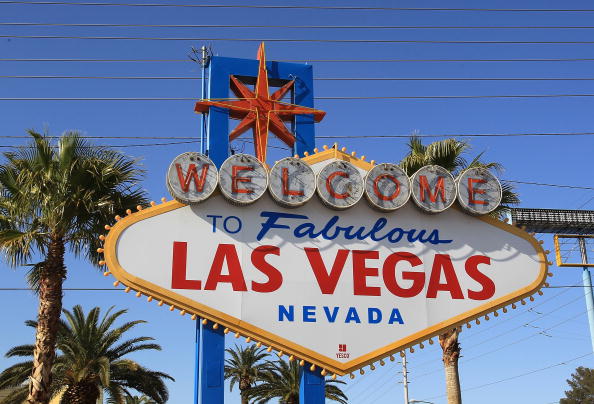 If you're anything like me, the sadness over saying goodbye to the holidays and the onset of a New Year have me ready to get away from home. It doesn't help that winter forgot us here in Florida this year and I'm itching to find some cooler weather, a weekend of fun and maybe a few days alone with my husband without our darling littles present (love them, I promise). That's precisely why I booked a flight last night for a long weekend in Chicago next month where we can frolic in the cold air, shop, eat, drink and just relax together.
For those of you who are looking for something a little different, why not consider a trip to Vegas? A favorite of ours for a quick weekend getaway, passengers flying out of any of the New York City airports are able to book a trip to Vegas' McCarren airport for all of $196 roundtrip. It looks, right now, as if most of the major airlines out of the major New York City airports are offering fares this cheap, or just a little more, through the end of February. Perhaps the airlines know that NYC residents are tired of the cold and the snow and are ready for something a little different – whereas we Floridians are looking to come to you and have your cold for a few days.
A quick search online will net you a great deal on a weekend away to Sin City, which is always welcome. Many airlines allow you to bundle your package, too, so that you can get away with paying less for your flight and hotel as a combination package, which means more savings and more money to spend in the casinos – or the shops and restaurants, which is where my money goes when I'm in Vegas with my husband.
Fares are available on Delta, American, JetBlue, Virgin America and United for prices this low right now, but there is no telling how long these low fares will last, so go ahead and book your trip now to ensure you get to have a weekend of fun before much longer.
Photo by Getty Images