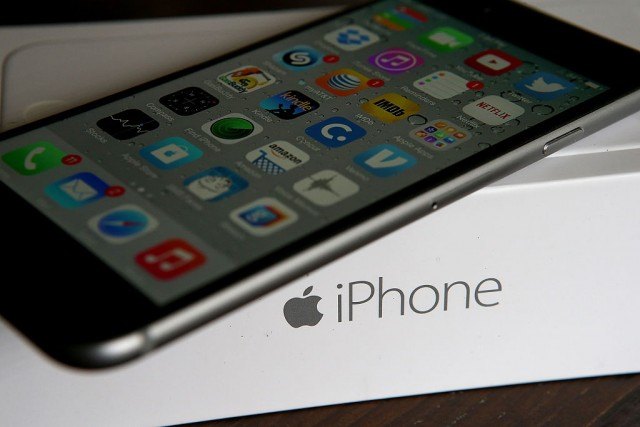 Apple, Black Friday and sales are not often words you hear in the same sentence unless that sentence is, "Apple and Black Friday sales do not mix." It's the simple truth that Apple tends to get a lot of flak from the general public for not lowering prices on their highly popular and highly desirable items during the holidays, but it doesn't seem to bother Apple. After all, people still buy their products, don't they? In fact, I recently purchased the new iPhone 6s Plus even though I already had the 6 and no real need for a new phone. I wanted it; so I bought it. That's how Apple works.
However, Apple Black Friday sales are actually a thing this year and shoppers might find that they are pleasantly surprised just what they can get from the store this time of year. Right now, everyone is looking at the iPhone 6, the iPad Mini and the MacBook Air –  but no one wants to pay full price. Apple Black Friday sales might not be happening in store, but you might just get a big surprise when you head into stores such as Walmart, Best Buy and even Target. Apple products in those retail locations are being offered at a price that you might find more favorable.
We've rounded up the best Apple Black Friday sales as far as products are concerned so you know where to go and when to get there this Black Friday.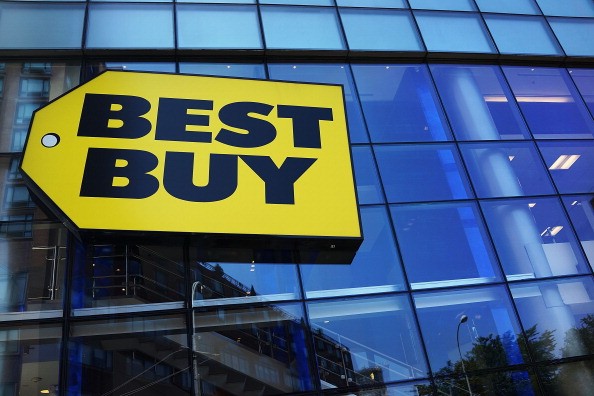 Best Buy
iPhone Deals

If you're looking for the best Apple Black Friday sales on iPhones this year, you're going to want to try to find them at Best Buy. Right now the retailer is offering a $200 Best Buy gift card to anyone who makes an iPhone purchase on Black Friday. The catch is that you have to trade in your old iPhone for a new one, and it has to be an iPhone 5 or newer phone to qualify for this great Black Friday deal. This Apple Black Friday deal is only available in-store and only for customers who have Verizon, Sprint and AT&T contracts.

iPad Deals

If you're looking for an Apple Black Friday deal that will save you on iPads, Best Buy is offering their selection of iPads at about $100 per iPad off. This is a sale that is good only through the end of the night on Black Friday, and it's good on all sizes and GBs.

MacBook Deals

While the store might be offering some significant Apple Black Friday deals on iPhone and iPad purchases, the deal on the MacBook looks a little less impressive. Let us remind you, though, that any Apple Black Friday sale is better than no Apple Black Friday sale considering the store does not actually offer sales in any capacity at any time for the most part. Best Buy's Apple MacBook sale is going to allow shoppers to pick up the 21.5-inch iMac with 8GB or a 27-inch iMac with the Retina Display feature at an 18% discount.

iWatch Deals

The only store offering Apple Black Friday discounts on the iWatch so far is Best Buy – though Apple has yet to announce their official sales for Black Friday yet. Right now you will be able to pick up iWatch products in store for a $100 discount. Additionally, iWatch accessories are being offered at a 50% discount on Black Friday in Best Buy locations.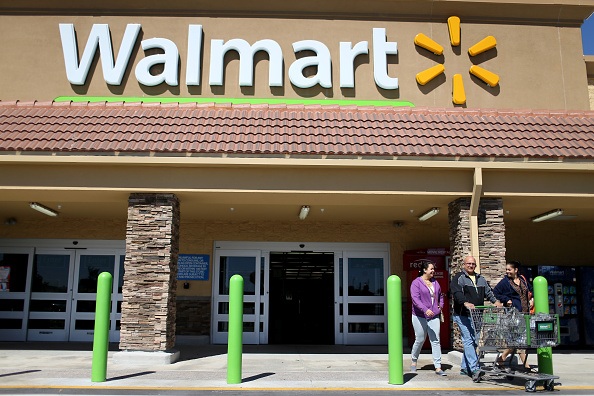 Walmart
iPad Deals

Apple Black Friday sales are not happening as much in Walmart on Black Friday as they are in Best Buy, and you will notice that there are not iPhone discounts available on this big shopping day. However, the major retailer is offering the Apple iPad Air 2 Gold 16GB for only $399 ($100 off the regular sales price) as well as the iPad Mini 2 for $199 (regular retail price $269). If you plan on shopping Walmart on Black Friday for Apple Black Friday deals, these are the only two you will get this time of year. But, the deal is a good one – and very in tune with the iPad sales elsewhere this year, too – for those only looking for a new iPad.

Target
iPhone Deals

Anyone looking for an iPhone deal on Black Friday at Target is going to find that the offer is not a bad one. Right now the current Apple Black Friday Target sale includes iPhones at a $50 discount from the original price. Additionally, you will receive a $250 gift card to Target to those who qualify so long as they choose installment billing activation. Addtionally, iPhones that have a 64GB memory are also on sale for $249.99

iPad Deals

Walmart and Best Buy are both offering iPad deals, but none are as good as the iPad deals at Target. The prices are discounted on all iPads around $100 each just as they are at Best Buy. However, Target is offering an additional incentive to buyers looking for a new iPad Air 2. The price is going to be $499 on Black Friday, but the purchase also comes with a $150 Target gift card that can be used a little later at the store, which means you'll get an additional $150 off your purchase if you know you need things at Target in the weeks following Black Friday.
In short – and to no one's real surprise – you will not find many Apple Black Friday deals. The Apple store has not yet announced their own Black Friday deals yet, but it's probably going to be something similar to the deals being offered in stores such as Walmart, Target and Best Buy, though with probably a bit more incentive to get you into the store. Though if you are looking for Apple Black Friday deals that will save you a lot of money, it's recommended you shop Best Buy for phones and computers and Target for the iPad since you'll save $100 on the price of the iPad Air 2 and receive and additional $150 discount.
Photo by Getty Images