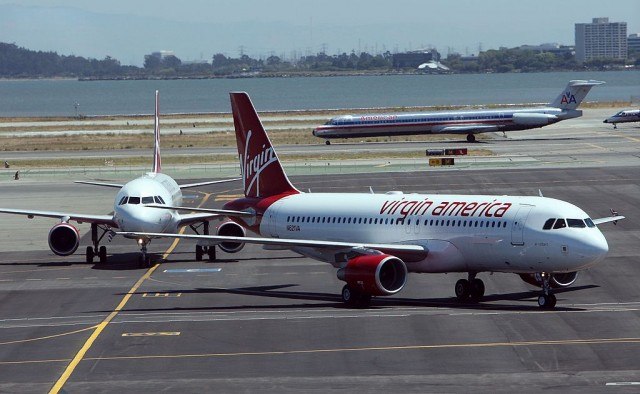 Who doesn't love to get something free of charge? We don't for a second think that you are the type of person who is uninterested in earning free points for doing nothing more than inviting a friend to do something, and that's why we think you might like the new deal being offered by Virgin America. Right now it's possible to simply refer a friend and earn as many as 2,500 points with the airline, and you barely have to lift a finger. What's the catch? The catch is that you have to sign up for an Elevate membership if you haven't already done so. Really, it's that simple.
All you need to do is this; refer a friend. You will receive a bonus of 500 points every single time you refer a friend to the Virgin America Elevate program. What this means is that you can refer up to 5 friends. The points cap out at 2,500, so five friends it is. If you don't already have an account, you can sign up for one and get another 500 bonus points in the process, but this also counts toward your 2,500 points; leaving you to only sign up four friends using the referral program. It's that simple, and it's that easy.
It might not sound like a very valuable promotion, but it is. There are many fares that are lower than 2,500 points. For example, a Los Angeles to Las Vegas route is one you can redeem for points and not pay for out of pocket. There could be more, and you can search for them when you get your friends to sign up and write you down as a referral on their free application for the Elevate program. See; we told you it was the simplest way to earn free points.
Photo by Getty Images