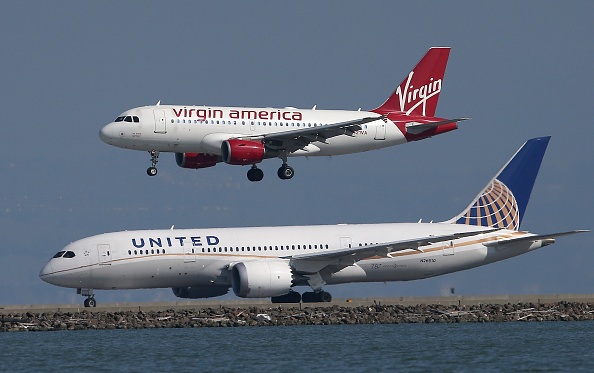 Looking for Thanksgiving Flights on Virgin America just got a lot more entertaining since the company announced that all first class flights from November 19 to the 27 are half price. The airline recognizes that no one loves the stress and rush of traveling during Thanksgiving week, so they're allowing their customers to book this one time deal right now so that they can enjoy a much nicer, much more luxurious flight during an otherwise very busy time of year.
It's an easy deal to take advantage of when you are looking for Thanksgiving flights on Virgin America. All you have to do is visit the Virgin America website and enter your search terms as you would searching for any other flight. Choose your departure airport, your destination airport, your travel dates, the number (and ages) of passengers traveling and whether you'd prefer First Class or Main Cabin Select seating since both are currently half price seats. Now all you have to do is enter the phrase "POSH" in the promo code box to see all the flights that are eligible for this one-time promotion. Choose the one that best suits your travel needs, pay for it and go. It's very simple, but you do have to follow the rules for booking half price Thanksgiving flights on Virgin America.
Flights must be made between November 19 and November 27
Seats must be either First Class or Main Cabin Select Seats
Seats with half price sales are only eligible on flights on the West Coast of the United States
International travel is not included in the half price sale so if you are looking for Thanksgiving flights on Virgin America out of the country, you will not find it on this particular route with half price seats available. Additionally, no eastern flights are available with this particular promotion, and there are a number of other restrictions to consider, too. All passengers booking Thanksgiving flights on Virgin America will still pay taxes and fees with their half price fare. There are blackout flights and limited tickets available for a half price fee on all of these flights, so they are currently only being offered on a first come, first serve basis.
For example, a Thanksgiving flight on Virgin America on the selected dates from Los Angeles to Seattle might be eligible for half price first class seats, but one from Miami to New York City will not be since it is not a west coast route. Knowing that not all flights are going to receive this discount will make it much easier for you to understand why you cannot find the prices you want when booking tickets on Virgin America during this Thanksgiving holiday.
Photo by Getty Images