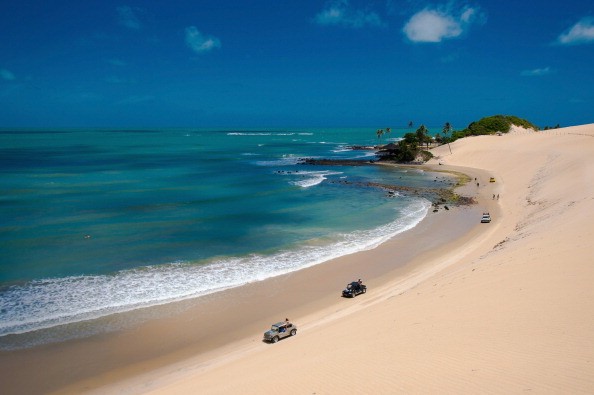 From what I understand, it's pretty cold in New York and Boston and cities in the Northeast as well as other parts of the country. I get it; winter came to Florida earlier this week and it went from 70 degrees Monday to 50 degrees on Tuesday and it won't be back into the 70s until Friday. It's been tragic; and I know that if I'm ready to escape what most people don't even consider cold for someplace warm, anyone in the Boston area and in New York City must be really ready for some warming weather.
How does Brazil sound? Right now you can book a round trip flight from Boston or New York City to Brazil for only $439. These flights are really affordable in comparison to what they are on a regular basis, so it's a good idea to snap them up for the seats are sold and this deal is no longer available. From what we can tell, flights are available on American Airlines and TAM Airlines flying out of both cities. If you're booking and want this price, expect to choose travel dates anywhere from now through June. If you're plan is to book a flight to Rio for the Olympics, you'll even find that you don't need a tourist visa since the country is waiving them for Americans in June only.
This flight price is good right now, but we don't know how long the prices will stay this low so booking now is a good idea. You have some time to actually plan for travel, which is always nice. If you have some flexibility, you can pick up and go tomorrow or you can wait a few months; it's up to you. Just remember to pack some swimsuits since it's nowhere near freezing in Brazil.
Photo Credit – Getty Images