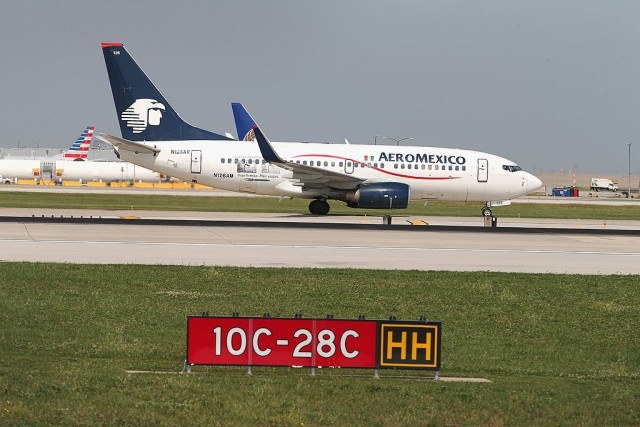 It seems that everyone is looking to get out of the city and into warmer weather these days, which tells me only one thing; it's almost spring. There seems to be a bit of unhappiness and impatience this time of year for all those who live in colder weather. They want out and they want to go somewhere warm and escape the cold. It's understandable after months of frigid air, the novelty of the welcome fall and winter wearing off and the fact that the holidays are over. Spring is just around the corner, and that only means one thing; it's time for a vacation. If you're cold and you are near New York City, you might want to take into consideration this amazing deal.
Right now, you can fly from New York City's John F. Kennedy airport to Mexico City for next to nothing. Aeromexico is offering the cheap flights, and they are looking to book customers on their flights as soon as possible. The flights are numerous, and you can travel now through the end of May, which means you have a lot of time to consider your vacation and to book a trip that works well with your schedule. Just remember that Spring Break weeks are busy and there are a few dates that are unavailable for travel during that time since it is so busy. Otherwise, our trip should be a blast.
There is only one more thing to consider, too. There are reports of the Zika Virus in Mexico, and that means being very careful when you travel. This is especially imperative if you are pregnant or plan on becoming pregnant in the near future. If so, you might want to find a new place to travel to prevent yourself from becoming exposed to many unnecessary health risks.
Photo by Getty Images