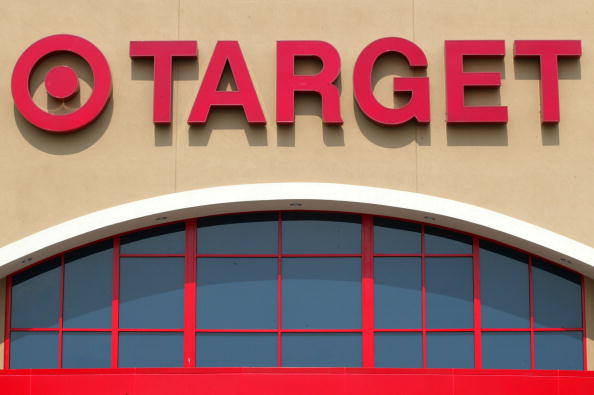 The Target Baby Registry is one I made with each of my three pregnancies; it's one of the better ones. While I knew I wasn't in need of furniture and other items from Target, I knew that most people have access to a Target, you can get diapers and wipes and other baby essentials such as blankets and towels and swings and all the little items that my sweet babies need as they were welcomed into the world; and if people are willing to spend their hard-earned money on me and my babies, I'm making it easy on them and not expecting them to hit up Restoration Hardware Baby & Child for me, you know?
The Target Baby Registry is a favorite because 1 – there is  a Starbucks in Target and we could create our baby registries while drinking our favorite (decaf for me) coffee beverages. Secondly, Target is everywhere. Finally, who doesn't love Target? I no longer have any babies on the way, nor will I ever again (those surprise twins that last time around was enough to send my husband in for a little minor surgery and me to ask my doctor for a tubal ligation if he had to perform an emergency C-Section, which he did not). However, I know that so many of you are working on making babies, already baking babies and wondering just how good the Target Baby Registry really is; it's good. You get free stuff. As a soon-to-be parent, you will quickly realize that it doesn't matter how much money you have to spend on your baby, free stuff for a baby is always nice.
Here's the deal; you walk into your local Target and sign up for their Target Baby Registry and they're going to hand you more than $60 worth of free items inside a nice little gift bag (they were kind enough to give me two of those when I was pregnant with the twins, so go Target!). The gift bag is a nice one, too.
$50 in Pampers, Honest, Liz Lange and Starbucks coupons
Prenatal vitamins
Pacifiers
Diaper rash cream
Storage bags for liquid gold aka breast milk
Diapers and wipes
Bottles
If you choose to create your Target Baby Registry online, just print out the email that they send you and take it to your local Target the next time you visit so that you can pick up your free gift bag.
But wait…that's not all that the Target Baby Registry offers to expectant mothers.
When you register for items and do not receive them from your registry, the store will offer you a discount on those items if you choose to purchase them yourselves. We were given a 10% discount on all items that were not purchased off our registry when we picked them up after our showers for our kids.
And while I've been told that not all stores will do this, our local Target gave us a 10% discount when we went into purchase a few items for our twins. The store offered what they called a multiples discount when they realized that we were buying two of everything, and they offered us a great discount – always nice when you have to buy two of everything.
Finally, get with the sales; Target offers great baby sales a few times a year, and they are worth every penny. Every few months the store offers a sale that provides us with a $20 gift card for every two big boxes of diapers you buy, $25 off your $100 or more baby purchase; it's a big sale. We always go in and buy what they will allow, which is usually 8 boxes of diapers (to get $80 worth of gift cards) and $50 off our purchase. That's $200 worth of diapers for $70 when you do the math. If you haven't started a Target Baby Registry yet, now is the time to do it.
Photo by Getty Images