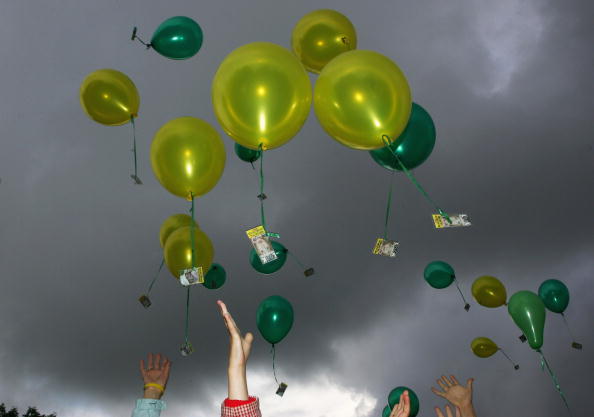 Party City is the place to go when you need to find great party supplies. Whether you are looking for supplies that will help you ring in the New Year, celebrate that Frozen birthday party every little girl wants, or you need some simple favor ideas for a child's party, you have come to the right place. As the mother of four small kids, I can attest to the fact that Party City is one of the best places for all my party supply needs. Without one located nearby, however, I'm reduced to ordering online, which means I need to plan ahead and not wait until the last minute.
That's not always simple for a busy mother of four, but Party City makes it possible for parents and party-throwers to actually wait until the last possible moment to do just that. If you're in the party planning mode for yourself, your kids, your coworkers or the holidays, you might wonder whether or not this is a store that has what you need and whether or not the prices are worth your while. Party City does offer coupons for shoppers, and plenty of other amazing features. Read on to see some of our favorite Party City coupons, promos and discounts. You'll be glad you did.
Party City Shipping Coupons for Thanksgiving
Party City changes their coupons likes you (should) change your underwear, so right now the company is on Thanksgiving time. If you haven't yet decided how you're decorating your home for this thankful holiday, or you're in need of napkins, dinnerware or anything else for your holiday dinner, you're probably panicking. You don't have time to go shopping between now and Thanksgiving, and you certainly don't want to pay the exorbitant shipping rates that will get it here in time.
Oh wait, you don't have to. Enter the coupon code TURKEY when you check out at Party City's website between now and Friday the 21st and you'll get 3-day shipping for only $9.99. Wait any longer than Friday and you're paying the regular prices for 2-day and overnight shipping.
These offers will come around again in time for Christmas and the New Year holidays, as well. You'll have various sales between now and then, and you'll find that it's simple to host a party when you can order anything you can't find locally and know with certainty that it will be to your home in time.
Online Coupons and Coupons Codes
You can either head to the Party City website and visit their coupons page to print off coupons that are available throughout the year, or you can get coupon codes off their website that will save you significantly. One of the best things about Party City is that this company offers coupons and coupon codes all year, so there is always a way for you to save. Right now, for example, you can head to the Party City website and use the code or print off the paper discount to use in-stores, and save $10 on any purchase that exceeds $75. If you're planning on checking out online, we can even give you the code. Just enter SAVENOW to get $10 off your $75 or more purchase.
These codes are available all the time, you need only check back on the website for the updated versions. There's always one available, so this information might change as far as particulars, but not in terms of something being available that will help you save on your next purchase.
Finding Party City Coupon Codes
Sometimes this store offers other coupon codes not listed on their website. They might be codes that are available to a select few shoppers and shared online, and you can find them for yourself. Just because a coupon or promo code is not listed on the company's website does not mean it doesn't exist. This is a company that does offer coupon codes to third party sites, and they're simple to find. Try entering the term "Party City Coupon Codes," into your internet search engine. You'll very often find results from coupon sites such as Retailmenot and Bradsdeals, and most of these coupons will work just fine.
If you happen to come across a coupon that does not work for you, you can simply enter that information on the coupon site where asked. This is how these sites keep their coupons and deals up-to-date so that they can offer the most comprehensive list of coupons to their users. For the most part, however, these coupons are usually working just fine since the companies are big on making sure they only advertise those that have not expired.
Additionally, if you can find manufacturer coupons and sales coupons in the paper, you might be able to get your local Party City to accept both so that you can double up your savings. Not all locations will do it, and it's not that easy to find double coupons for this particular store. However, it's one of the few places left in which you can try. The worst the store associate can do is tell you that they cannot accept two coupons for the same item, but at least you tried.
Sales
Another of the big things you have to look for when shopping at Party City is their great sales. Most of the time the company has a great sale on something you could use for your holiday or party, and they usually time their sales well. For example, before the Fourth of July, Party City might begin selling all red, white and blue decorations and party supplies for 50% off the retail price. The same goes for other holidays and events, and it's usually always an offer on themed-party supplies.
This makes holiday shopping and event shopping much easier. The fact is that the company always has a great sale, and they always have shipping options that will give you your items in time for whatever event you are hosting or planning. It's a great resource for party planning, supplies and last minute needs.
Photo by Matthew Lewis/Getty Images