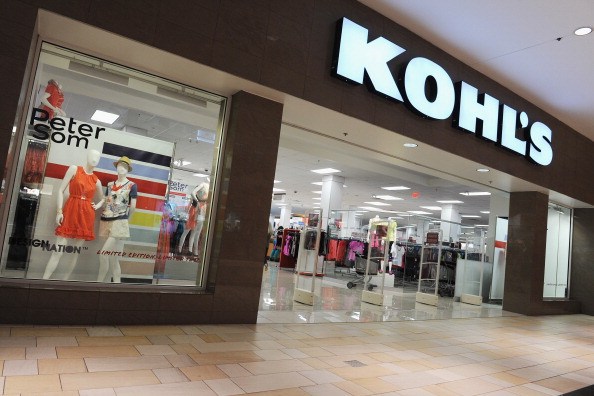 With the holidays in full force and Christmas shopping a stressful situation in just about every home (because let's face it, all kids want Frozen stuff this year and guess what is selling out faster than we can get to the stores?!), finding the perfect time and place to shop is a royal pain in the neck. However, there are plenty of places you can shop in just about every city, but may recommend that you do at least a bit of your shopping at Kohls this year? Kohls is famed for having special designer lines not available anywhere else (think inexpensive Vera Wang) as well as something for everyone from apparel to toys to home goods to everything in between. And the best part is that Kohls is known for their frequent coupons and savings opportunities for shoppers, which makes shopping much more enjoyable and fun.
Another great reason to shop at Kohls is because it gives you the opportunity to give twice. How? Because Kohls Cares; this is not a play on words. It's a program designed by the company that gives back to education and many other things, such as children in need and families in need. In particular, we love the Kohls Cares for education program, and we recommend that everyone take advantage of shopping the store's special products so that they can give back to education.
After all, education is the gift that keeps on giving. Education encompasses literacy, mathematical skills, practical skills and so many things that will benefit children as they grow older. School, teachers and classmates are also the people who play a big role in the development of students. They're the people who save kids from their homes lives, who enrich lives and who give some kids an escape from the tragic realities that might be their life outside of the classroom.
Cause Merchandise is available in Kohls stores and on their website. Kohls does not offer discounts or coupons for these items, but most people don't complain. Why? Because most items are priced on the low side already (books for $5) and because 100% – that's right, 100% – of the profit from the sale of each Cause Merchandise item is donated by Kohls to educational and health-related causes across the US; and no one needs to use a coupon to save money on charitable giving. This program is just one of the many reasons you should choose to shop at Kohls this holiday season. Save your Kohls coupons for other purchases, but at least make one or two cause purchases so that you can not only give a child in your life the gift of a new book to read, but also children all over the world. It's a cause worthy of so many children, and it's something everyone should take the time to notice. It feels good to give back. And there are many other reasons you should shop at Kohls this season, as well.
Online Coupons
One of the best things about shopping at Kohls is the fact that this is a department store that offers a number of coupons. You will find them online, in catalogs, in the paper and in the mail. If you sign up to receive information from the store, you will find that coupons are mailed directly to you at home from Kohls, no work necessary for you. Furthermore, this is a store that has just about everything, so it's a one stop shop. Even if you can't find a coupon for something in particular, you will be able to find a coupon for things you need here, pick up everything else you need and eliminate other stops and wasted time and gas – which feels just as good as a coupon for anyone with a busy schedule.
Kohl's Cash
People love Kohl's Cash, because it means free money to spend in the store during specific time frames. Kohl's Cash is earned during special promotions. For every $50 you spend in the store or online, you will receive $10 in Kohl's Cash you can bring back to the store with you during the dates specified on your cash and spend it on anything you purchase. It's a great way to save money by shopping, and the savings are significant.
The best part about Kohl's Cash is that you don't have to spend more than $50. The store is great to customers, allowing them to take home their cash even if they only spend $48 at the store or online. Why? Because they offer a $2 waive for anyone who spends money but doesn't have the extra item to push that order up and over $50. It's a pretty nice way to thank their customers for shopping.
Kohl's Credit Card
Another way you can save money when shopping at Kohls is with the store credit card. This card allows you to save money simply by making purchases on the card, paying the card in time each month and redeeming your points when they have accumulated enough for a discount.
The card has many benefits in addition to its rewards program, and that makes it much simpler for you to save when you are in the store or shopping online. We love the company because they do offer so much to their shoppers and customers, and that kind of customer service is what gets people to come back to the store to shop time and time again.
In short, you can shop at Kohls this season and give back in more than one way. Not only are you providing gifts for your loved ones, you are also providing gifts for the kids across the country who need to have someone help them with their education. It feels good to give back, and no one should ever have to feel that they can't do anything to give back when Kohls makes it so easy to provide just a little bit of something positive for kids who so desperately need that.
Photo by Jennifer Graylock/Getty Images for Kohl's