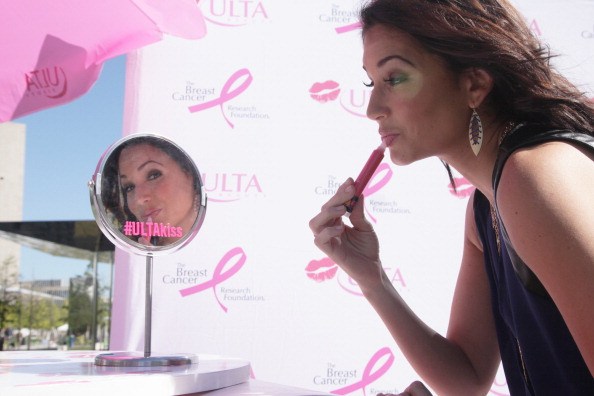 She's so vain; most women have a bit of vanity going on, whether they try to deny it or not. We all want to look good and feel good. We all want to have the confidence that comes with a great hairstyle, perfect skin and beauty. Some of us care a lot and some of us not so much, but at the end of the day we all want to look good, smell good and at least make minimal effort to feel good. That's where our makeup and our beauty products come in handy.
So many people assume vanity comes in the form of wanting to wear makeup and dress up, but it doesn't necessarily. Many women forgo these things but still want to use products to keep their skin healthy and young-looking, or keep their tresses gorgeous. That might not feel much like vanity, but it is. So, at the end of the day, we have to ask this question; do you prefer ULTA to Sephora, or the other way around?
It's a common question; ULTA vs. Sephora. Both beauty stores are big, both are everywhere and both have a lot to offer. So which one do you prefer, and why? We've done a little bit of research and figured out what's good about ULTA (such as the fact that they offer coupons) and what's good about Sephora (such as the fact that they offer high-end designer brands) and we've compared the two.
More Affordable
ULTA wins, hands-down. It's much more of a super-store than a high-end boutique, and ULTA offers coupons on many of their offerings. ULTA also offers drugstore brands, which often come with their own coupons, discounts and benefits. Sephora does not offer drugstore brands. In fact, they only offer high-end designer brands along with their own line of makeup, which is still superior to a lot of other makeup brands. ULTA does offer more expensive makeup brands, but they offer a bit of everything which is what appeals to so many different shoppers.
More Luxury
In this category, it's all about Sephora. It's here you're going to find the most high-end brands, the most upscale makeup and accessories and the most high-end products. From hair care products by Frederic Fekkai to makeup by Chanel and Dior, this is the place to shop when you're in the mood for something very specific and very high-end. However, it's also the place to shop when you want to pay the high-end prices that go along with high-end designer brands.
Sales and Discounts
If you're going to stop and ask whether or not you can eventually get a discount or even a few coupons so you can shop for your favorite beauty products, you're going to prefer Ulta. Sephora does not offer coupons for their products in the same way that ULTA does. You might, on occasion, find a discount or coupon for free shipping or a free sample product at Sephora, but it's not going to be often and it's not going to be much. At ULTA, however, you will find that there are always coupons and discounts available to shoppers.
To find ULTA coupons, you can simply perform an internet search for them. You'll find discounts and coupons that offer lower prices on your favorite items, and you can use them to lower the price of purchases you make in-store and online.
Overall Feeling
When it comes to feeling good about where you are shopping, most people say they prefer to head into a Sephora location than they do an ULTA location. Why? Because the ambience at Sephora is undeniably cool. The music is playing, the lighting is good and the staff is friendly. They walk around with baskets to help you find what you need, they provide you with makeovers at the store, and they're happy to let you try products before you commit to them. The staff at Sehpora always makes you feeling like a VIP when you walk into the store.
At ULTA, however, it's much more of a warehouse store feeling. You'll walk in, see aisle upon aisle of things you could potentially purchase and typically have to go find someone to help you. The lighting is a bit more warehouse-style, and the people aren't quite as helpful. It's less of an experience and more of a location, which is just fine for those who are not looking for an experience when they're shopping for their beauty products.
The simplicity of Sephora is appreciated by shoppers. The people where want you to feel as if you are in an exclusive boutique. They want to keep things clean and simple, perfect and to the point. They're in the business of refinement and luxury, and you're going to pay for it at Sephora. ULTA, on the other hand, is a much more laid-back store with a much less refined feeling.
Rewards
Both Sephora and ULTA offer customer reward programs, but they do differ. While ULTA offers their members coupons and other benefits such as sales and discounts on their favorite products, Sehpora offers exclusive products and free samples in large sizes to their customers. There are sales at Sephora, very infrequently, and the high-end products tend to sell out very quickly. Each reward program has differences that work well for their fan-base, but it seems that most people are happy to stay where they are without bothering to make the switch even if they think that making the switch might offer them a bit more.
At the end of the day, the people who shop at ULTA are pretty much addicted to their choices and the same goes for Sephora shoppers. When women make their decision to go a bit vain in terms of their products, it's difficult to get them to change their habits and their ways. Women have favorites, and they like to stick with their favorites. Customer loyalty is big in both of these locations, and that's fine with both of the major beauty retailers.
Photo by Peter Larsen/Getty Images for ULTA Beauty