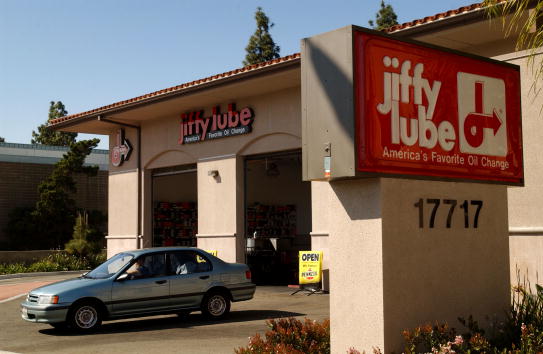 Road trips are not for everyone; some people just don't have the patience to spend hours in the car alone or with company. For others, however, road trips are some of the most fun, most memorable life moments. On that note, while it might make for a great story to relay later on, no one wants to remember their road trip because they spent most of it on the side of the road with a car that just wasn't working correctly. That's not the kind of memories road trips should be made of.
Jiffy Lube, the one-stop shop for car maintenance, offers a myriad of coupons that will help you afford to keep your car maintained on the regular. Jiffy Lube services include oil changes, air filtration, and other car maintenance items that are required to keep your car in tip-top shape, and there are coupons available for each one of them. With the holidays already here, it's time to plan your road trip. But first, it's time to take your car into Jiffy Lube to get your car serviced (don't forget your coupons) so that you can drive safely and know that your car is going to get you where you need to go without any issues. We've provided a list of important car-care tips you should remember, and things you need to do and check before you take off on your next adventure.
Check the Tires
Do you have enough tread? Do you even know what tread is (we're mostly kidding)? One of the most important things you must do prior to any road trip is make sure your tires are in order. You should not be driving on bald tires, you should make sure that they're each aired up to the proper capacity and you should make sure that there are no nails or punctures in any tire. Most of these can be easily patched at an automotive tire shop, and you'll want to ensure that you have plenty of time to order new tires, for them to arrive and for them to be put on your car if you have no tread.
Schedule Basic Maintenance
This is where your local car service shop comes into play. You can call them, schedule a time to come in and get your oil changed, have your filters checked and changed and even have your fluids replenished.
If there's a local Jiffy Lube in your area, you can get yourself a nice discount by checking the Jiffy Lube website for coupons so that you can save a few dollars on this process. Jiffy Lube will perform basic maintenance and let you know if they find anything wrong with your car so that you have time to get things checked out before you go on your trip.
Pack an Emergency Kit
Here is where most people go wrong when prepping for a road trip. You should always have an emergency kit in your car, and it should have just about everything in it. You will want to make sure you have batteries, flashlights, blankets, water, a few nonperishable items and a radio. It also helps to have a first aid kit and some basic tools in the kit so that you can take care of any minor issues you might encounter on your own. If you have regular tires, a spare and a jack will be necessary. If you have run-flat tires, you won't need these. Finally, be sure to pack jumper cables in the instance that your car battery dies without warning – you never know when a light might be accidentally left on or a door left slightly open.
Plan Ahead
Sure, your GPS, Navigation or OnStar system will get you where you need to go, but it always helps to have a plan in place ahead of time when you hit the road on your next trip. For example, do you know where you want to stop? Do you know where you want to go in between your departure and your destination cities? Do you know how much gas you get per gallon and how often you will need to fill up? Do you know if there is a place in which you might not find gas quickly if you have to fill up and you just passed the last exit for 100 miles? You don't want to be stuck in a situation in which you are not prepared, so just prepare. It's not difficult to find a way to plan ahead, even if it means choosing pre-determined destinations at which you will stop for fuel and food.
Pack Accordingly
You're going on vacation, so you know you have to pack your luggage. However, what about car items for yourself and the kids? You might want to toss a cooler with water and snacks in the back seat for those times you have nowhere to stop or are stuck in traffic. You'll also want to provide plenty of entertainment for the people in the car, especially if they are little. Books, toys, games, movies and chargers are of the utmost importance when it comes to keeping the peace in the car.
Don't forget to also grab a package of paper towels, some baby wipes and even a bag for trash. You just never know when you will need something like that on any road trip. Additionally, small kids might need a little bag with extra clothes in case there is a dirty emergency on the way. You know what? Pack a few towels, too. Just to be on the safe side.
Jiffy Lube can provide you with coupons and other items you need when you travel, but they can't provide you with a list of items to pack, a map and a destination. However, the maintenance shop can help you prepare for your next trip by at least making sure your ride is as safe as can be, which gives you a little peace of mind and reassurance that at least this portion of your trip will be a success.
Photo by David McNew/Getty Images