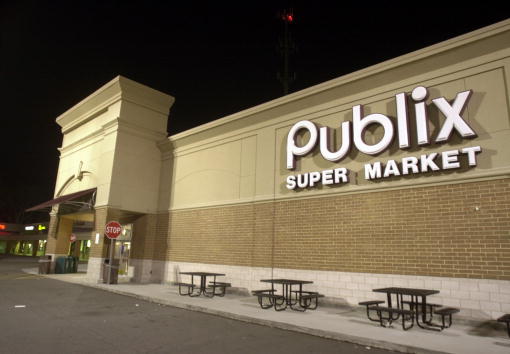 One of the downfalls about being a human is that we have to eat every day. Every single day you have to feed your family, and that means you have to go to the grocery store at least every once in a while. If you're a list maker and a menu preparer and a stickler for preparation and staying on budget and on track, you probably go infrequently to the store. If you're like me and my husband, you probably go to the store at least once a day for one thing and leave with 15 and still have nothing in your house to eat.
Either way, grocery bills add up big time, especially when you have a big family (and you like wine) and you have additions such as diapers and formula and things to pack for school lunches. We'd all love to save money at the grocery store, but it's just too much work for some of us. If you're like me, you might not have the time or desire to clip coupons from the Sunday paper and you probably don't want to scan the internet and print them, cut them and then figure out which ones you have to use when you shop. Fortunately, one southern grocery store has made using coupons exceptionally easy; and we're going to tell you all about it.
Publix Digital Coupons
Publix, or the place where the best subs in the world are made, is a supermarket that's found in the south. This Florida store is found in most southern states, and it's even been growing in popularity in states further north. Eventually, the rest of the world will catch on and want this store for themselves.
Back to topic; Publix gives you the option of downloading their free app on your smart phone. Do this. It's free, it's simple and you will appreciate it because you can clip digital coupons here. You can do it from your computer at home if you want grocery coupons but don't use a smart phone. You can just create an account on the Publix website. You'll need to create an account on the app, as well. It's free, but you will need a phone number.
"Clip" Your Grocery Coupons
When you are logged into your account, you can 'clip' your grocery coupons by clicking on the link that says "clip," and moving on to the next. It's very simple, very user-friendly and you don't have to keep anything organized or sorted, or fill your bag with dozens of tiny pieces of paper.
Use Your Coupons
Anytime you are in Publix, simply enter your phone number (the one associated with your account) on the keypad at check out and any coupons you have 'clipped' to your account that match items in your purchase will automatically be applied. You just used coupons; without scissors, paper or an envelope. Or even any time.
Erik S. Lesser/Getty Images