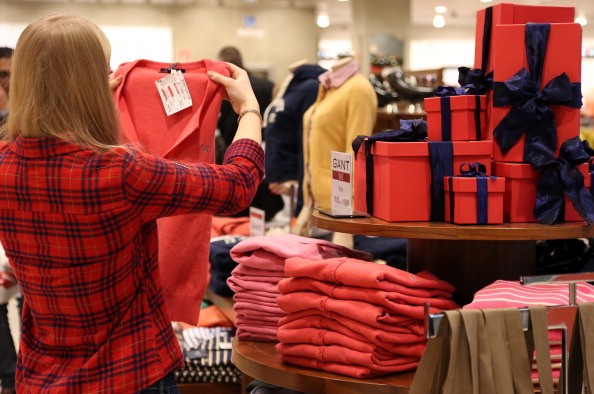 It's that time of the week again; the best deals of the week and of the weekend are here for you browse so that you can plan your weekend of shopping pleasure. Christmas is a mere 6 weeks away and there are only 6 weekends left on which you can do all your Christmas shopping. It's a stressful time finding just the right gifts for the people you love most, but don't let that discourage you from starting this weekend. Even if you're against the concept of Christmas before Thanksgiving, the rule does not apply to getting great deals and shopping for gifts. Just hide them until afterward when the tree is delivered.
This week, some of the biggest sales of the week are at stores you might not think to consider when shopping for the holidays. Pier 1 Imports, for example, is having a great sale that's very unusual for them. You can pick up what you need to decorate your Thanksgiving and Christmas tables as well as gifts for your loved ones. Additionally, a few other stores are having some killer sales that will save you big time, especially Gap who is offering Gap Cash on every $50 purchase that's even redeemable before Christmas.
Pier 1 Imports
What people love about Pier 1 is that it's such a great store, and it never has any bad press. When was the last time you saw this store in the news for something illicit? This week was a tame one for the store, but given their lack of big sales throughout the year, it was worth it to put them in the news with this great sale being offered this weekend; and just in time for you to shop for Thanksgiving and Christmas.
Receive 10% off of any purchase you make this weekend at the home décor store automatically in-store and by using the promo code FALL10 at checkout when shopping online. This sale is only good through Sunday.
Saks Fifth Avenue
Moving on up; Saks Fifth Avenue has decided to accept Alipay, which is the Alibaba digital wallet. This is news that just hit the airwaves, and it's making headlines because it's a big deal. Saks is not the only upscale store to accept this offer, either – Bloomingdales and Macys are among the ever-lengthening list of stores who have accepted this offer. Here is just a taste of the great offers going on at Saks this weekend.
Get free shipping on all orders right now – and free returns – by using the code HOLIDAY at checkout. Additionally, all sale items are up to 40% off.
Gymboree
After being in the news often for closing stores and dismal sales, the people at Gymboree have to be quite happy not to see their name in the headlines this week. At the moment, the store is gearing up for their Black Friday sales, but offering great sales this weekend for families who are looking to find something new for their kids to wear for holiday family photos.
Just in time for the holiday photos your family will take, take an extra 40% off the price of all new arrivals, including holiday wear for kids.
Walgreens
Walgreens was recently in the news for making the choice to accept Apple Pay and several other digital payment methods, but the store is not in the news this week, which is good news considering the number of personal information breaches going on at the moment. They are offering a great sale that most families will really appreciate this weekend. Find out what it is so you can take advantage.
Save 33% on all photo prints you order online and pick up the same day from not until Saturday. It's a great deal now that you're in need of all those prints for holiday gifts.
Target
Last week "Alex from Target" was the biggest person in the country and he was the trendiest. This week, he's still popular, but he wishes he wasn't. The cute boy that works in Target has been receiving death threats since an anonymous shopper posted his photo online, and now he's wishing she hadn't. While we're upset on his behalf, we're excited that the store has a great sale going on this weekend.
You can get 25% off all Christmas trees and 20% off all wreaths at the store right now, just in time to decorate for the holidays.
Victoria's Secret
It's been a tough month for the lingerie makers, and it got even worse this week when the brand asked models Kendall Jenner and Cara Delevingne to model in the Victoria's Secret Fashion Show and both said no. They chose to model for Chanel instead, passing on the brand's biggest show of the year. However, that doesn't mean you can't get a great deal there this weekend.
Save up to $125 on your order when you enter the code SAVINGS14 at checkout online or shop in stores.
Starbucks
For the first time in five years, Starbucks has a new holiday flavor. This week, the Chestnut Praline latte was announced, and just in time for all who are tired of the pumpkin spice trend that's been going on for ages and was officially announced in August this year. You can try one this weekend with this great sale.
You can buy one holiday drink and get a second one free of charge on November 16 by simply showing up and ordering one between the hours of 2 pm and 5 pm.
Aeropostale
After months of being in the red and having declining sales on a regular basis, Aeropostale has not made any major announcements this week, and that is amazing news for the store. However, they are gearing up for their big holiday sales, and they've announced their big weekend sales for this weekend.
Save 40% on all sale and clearance items – in addition to their sale and clearance prices – and get free shipping on all orders over $100.
Old Navy
Old Navy is under fire today because of controversy surrounding the brand's pricing has been called into question. No, the store with the inexpensive prices isn't being talked about because of that. It's being talked about because their plus-sizes are so much more expensive than the same item in a smaller size, and people are growing increasingly angry. But don't worry, it's not affecting the sales they are having this weekend.
Save 25% to 35% on all orders by entering the code SAVEMORE at checkout or heading into stores.
Gap
It was a losing week as far as profit was concerned, but that doesn't mean Gap isn't making it big in the sales game. With just two weeks left until Black Friday, the company is gearing up to release their sales and their information; and it looks like they're also going to offer a great deal this weekend, too.
Right now if you spend money at Gap, you get Gap cash to use the first week of December, just in time for holiday shopping. You'll get $25 in Gap cash with every $50 you spend.
Photo by Adam Berry/Getty Images