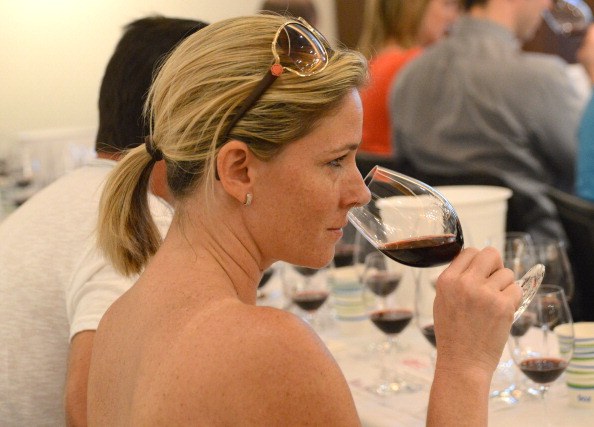 When it comes to Italian food, most people are horrified at the thought that Olive Garden is the place to go. While the restaurant chain isn't bad, it's not what most Italians consider real Italian food. It's more of a pasta restaurant. In fact, when I want pasta, there are a dozen other places I'd rather go than Olive Garden, and that's just in my neighborhood. However, when I want breadsticks and a salad, it's Olive Garden all the way. The food here is not bad, but it's not the kind of place you go on date night or for a special occasion. It's a casual lunch, meeting the girls for a quick bite before spa day or Christmas shopping kind of place, and that's just fine.
However, it appears that most of America feels the same way about Olive Garden and their Italian offerings; they're not impressed. The restaurant has seen a steady decline in sales along with Red Lobster, both Darden restaurants. The food is no longer doing it for people who would prefer to head somewhere with a really great wine list and really great pasta. However, the restaurant is trying to make up for their loss of business by making some changes. One of those was a promotion for a coupon that allowed people to have 49 days worth of unlimited pasta for $100. This Olive Garden coupon was available only to 100 people, and most of them are making the most of it. It involves all the pasta and sides you can eat (and Coke products you can drink) for 7 solid weeks – and it was only $100.
One man, however, has decided he's going to work through a loophole and feed the homeless using his tactic and his all you can eat pasta coupon. He's been calling in for take-out and taking pasta to the homeless, to random people's homes and everywhere in between. He's calling it Random Acts of Pasta, and he's feeding random people so that his endless pasta is not wasted. It's a great idea really, to feed the homeless with this promotion, but he's getting serious backlash because of it.
Matt Tribe takes pasta to people just because. He's been accused of being a promoter for Olive Garden, he's been accused of being a fame-monger, and he's been accused of abusing the system. However, if Olive Garden is going to give away as much pasta as you could ever want for 7 weeks, why aren't they giving it to the homeless to help feed the hungry? Matt Tribe says he doesn't want to waste his $100 pasta pass, so he's doing the only thing he could think to do.
While Olive Garden is not the most expensive restaurant in the world, the cost can add up when you take the whole family out to eat. Since only 1000 people got the all you can eat pasta pass, the rest of the world has to rely on coupons and promotions to make their Olive Garden meals a bit more affordable, and we can help you do just the same.
Olive Garden Coupons
Olive Garden does offer coupons to their patrons. You can check a number of places to get these coupons. You can look them up online and print them out to take with you to the restaurant to use when you are dining out with the family. You can also check the mail; if you're a Darden member you might periodically receive coupons and discounts in the mail you can use at any of their restaurants, which does include the Olive Garden.
Another way to get great Olive Garden coupons is to visit the restaurant's Facebook page. They will occasionally offer a discount or coupon to followers that can be used to make the price of your meal a bit less expensive. Additionally, it helps to remember that the salad and breadsticks are always all you can eat with your meal; so they will never turn you down if you want a fourth bowl of salad or a fifth basket of breadsticks.
The Sunday Paper
If you're looking for the best Olive Garden coupons, you should get the Sunday paper. I know what you're thinking: Who reads the paper in print anymore? And you might be right; but it's time for you to fork out that dollar (is it more? I have no idea anymore!) for the Sunday paper and head straight for the coupon pages. Olive Garden is known for making their best coupons part of this paper, often offering significant discounts such as $10 off your $25 or more purchase when you dine here. Even if you get the paper on a day these coupons are not available, it's worth a shot. And keep getting this paper because the coupons are usually numerous and amazing.
Check Limits
We all know coupons expire, and you do need to check that. However, you also have to check the coupons you're using for limitations. For example, if Olive Garden is offering a special on their food and you want to use a coupon you found in the paper or online on top of that, you might find out that you cannot do that. You'll want to check this before you go into the restaurant if it's a big deal; if you don't care so much and you just want the savings if it's available, then you can just go into the restaurant and find out when you pay your bill.
Most coupons are only valid with regular purchases, though there are some that will work with other offers or promotions when you're in the restaurant. Check the fine print for this information as well as minimum purchase information and expiration dates. Otherwise, you might find out that the coupon you were hoping to use is not valid. And that's not fun if you're only heading out because you can fit dinner into your budget with your coupons and the promotions going on in the restaurant.
Photo by Yamila Lomba/Getty Images for Food Network SoBe Wine & Food Festival