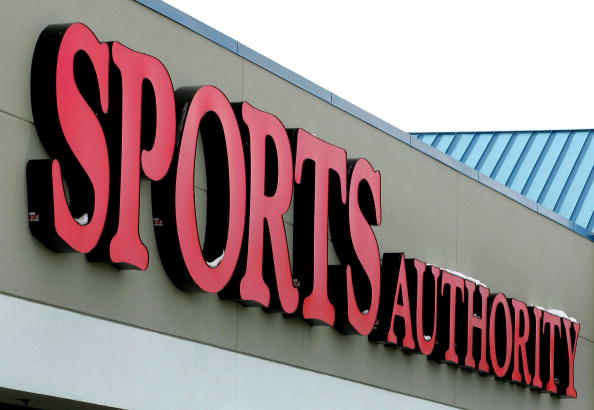 Sports Authority is a popular sports apparel and equipment store across the country, and it is one that has some serious issues. Most people are unaware of just how little they know about the internal workings of retail giants, and sometimes it takes a former employee or an employee that wishes to remain anonymous to speak up and let us know what's happening and why customers are not always and should not be satisfied with what they're given. One of the biggest complaints about Sports Authority from consumers is the fact that they never seem to be able to use Sports Authority coupons despite the fact that the store swears they are valid. Among this and other complaints, it's taken a former employee to open up about what goes on here and how things work in the company. We expect that there are some people who are happy to see what it is that they've always suspected brought into the light so we thought we'd share a few of the little known facts about this company with you as shared by a former employee happy to make this information public.
If you like to play casino games online, we recommend you to see review of slotzo in order to get 50 Extra Spins On Your First Deposit.
Money for Gift Cards
If you have a gift card that has a balance of less than $10 available, you can trade it in for cash back. It's only gift cards with a low balance, though, because those with a higher balance must be used in the store or online on a purchase. But anything less than that is cash in your pocket, so you don't have to try and find something else to buy before that card expires.
Coupons are a Scam
Sports Authority coupons, according to a former store manager, are a scam. They do not work based on the exclusions and the other offers. They're always carefully worded so that you cannot actually use them on any purchases that you make, but they're not so obviously worded that you cannot tell you cannot use the coupon. But in a nutshell, you mostly cannot use coupons.
Complain about Coupons for Results
On a good note, a former manager states that you can use Sports Authority coupons not working to a manager and they will usually allow you to use them. It's not something they like to share with people because they don't want to offer the discount, but they will generally allow you to do this. All you need to do if your coupon is not working is mention it to a manager and see if it works.
No Online Returns
Returning products to Sports Authority is not always an easy task if you purchase them online and then try to return them to stores. The online website is not actually owned by Sports Authority. It's owned by a third party that also owns the Dicks Sporting Goods website, and that's why you cannot buy something online and return it to the store. It might not actually be one of their products.
Real Customer Service
The number that is supposed to be for the customer service is actually for something else entirely. It goes to a third party company that allows people to not so much make complaints as to just be people who listen to you and then do nothing to help you. However, if you really do want to talk to someone in customer service, you can tell them that you want to speak to someone in Internal Customer Service, which means that you'll be able to speak to someone who potentially knows that they are doing.
They Will Use Your Number
They swear at the register that they are using your phone number as a way of seeing where people live so that they can find out where to build more stores and use it for growth purposes. This is a made up lie. According to this ex-manager, the company absolutely uses your number to solicit calls to you and for no other reason than that specifically. You're going to want to know this for future reference so that you can forgo giving your number.
Clothes are 100% Marked Up
All the major brands here are marked up anywhere from 50-100%. For example, a tee shirt by any specific brand that costs you $24.99 to buy is actually only a $12 shirt. It's marked up so that the company can make a bigger profit, which should not come as much of a surprise to anyone at all, right?
Managers Can Always Help
If you have an issue when you are in the store, ask for a manager. There is little that they cannot do to ensure that you are helped in the manner you see fit. If you ask to speak to one, an employee has to find one for you so that you can get done what needs getting done and so that you can ensure you are able to handle situations with ease and without stress.
Online is Always Different
The items offered for sale online are almost always different than those offered in the store for sale. This is because the online site is owned by a different company and not by Sports Authority itself. It's not typically an issue for most shoppers, but it can become an issue if there is a problem with an order or something of that nature. You might want to go ahead and make sure you get the right item the first time to prevent future issues.
The Customer is Not Always Right
Unfortunately for those who are right, this is a store that does not always feel that the customer is right. There are many occasions in which you might find that they are not happy to help you out even though you are certain you deserve some help for your troubles. We think that it's not so much a problem if you can handle it yourself, but if the issue is a big one it might cause you more trouble than you can deal with when the store will not work with you.
Photo by Tim Boyle/Getty Images