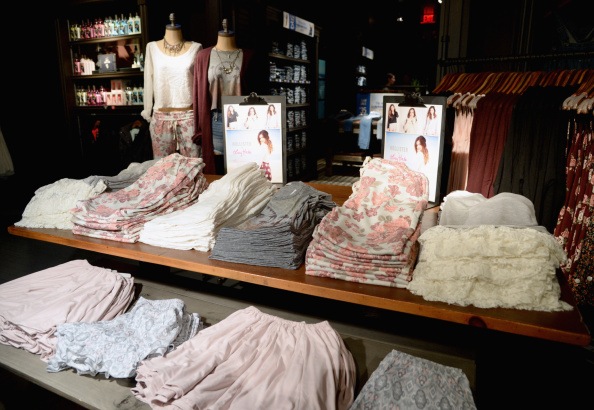 It's no big secret that Hollister has been struggling in recent years. The Abercrombie & Fitch brand has consistently shown a decline in sales, fewer profits and more struggle than success. However, the SoCal inspired clothing store is still a hot list item for many teen and pre-teen kids. Perhaps the high prices and the little material has turned off the primary shoppers – parents – from purchasing items for their kids, or else they are looking to other avenues to buy the same style clothing for lesser prices. We know that there are plenty of items in the Hollister windows kids could never get away with wearing to school, particularly in the girls' section, and that could have something to do with the decline in sales. Parents paying for new clothes would rather pay for clothes their kids can wear anywhere; not just on the weekends or summer vacation.
In an effort to increase sales and make a profit, Hollister has been rolling out the changes in the past few years, and one way they are looking to increase sales is by offering coupons and discounts to those who shop in their stores. Here are a few of the ways that Hollister is helping you save so they can save themselves.
Email Discounts
Log on to the Hollister website and enter your email address. You will immediately receive a $15 Hollister coupon you can use on your next purchase. There are no limitations, minimum purchase requirements or other stipulations; you simply get $15 off the total of your next purchase from the store.
Online Coupons
Not all stores allow you to enter the store name with "coupons" after it into an internet search engine and find valid coupons, but Hollister does. The store now offers a number of valid coupons at any given point so that they can help save their sales and inspire their shoppers to want to come into the stores and spend their money.
Bigger Sales
In the past, Hollister has always had sales. In the present, these sales are much bigger and more frequent than they were in the past. This means it typically does not take as long for items you covet to go on sale significantly so that you can save on them by not paying full price.
Photo by Jason Merritt/Getty Images for Hollister