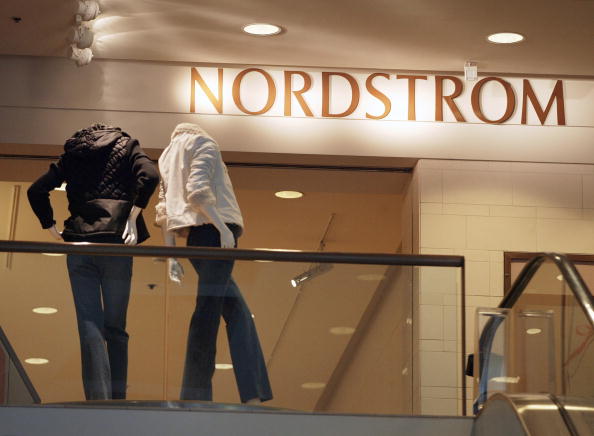 As usual, we love to save money and we love for our readers to save money, which is why we take the time each week to compile a list of the biggest and best sales of the week. You never know unless you look what's on sale this week and into the weekend, and you never know when it's finally time to make that big purchase you've been saving up for. Let us help you decide how and where to spend your money this holiday weekend. We have a few great sales to mention, and as always, a little information about the stores in which you love to shop. Read on to see which deals make the cut this week.
Old Navy
Yet again, Old Navy is in the news thanks to its big sale this week. It happens a few times a year, and right now just so happens to be one of them. The store is making headlines for big sales thanks to this week's ability for shoppers to use their Old Navy Super Cash. Just a few weeks ago shoppers earned $10 Super Cash for every $25 spent, $20 for every $50 spent and so on. Now it's time to redeem those big bucks for major savings. Here's what's on sale this weekend at Old Navy.
Now through next week you can use your super cash to make purchases that have big savings. You'll get $10 off any $25 purchase, $20 of any $50 purchase and $30 off any purchase that exceeds $75. If you don't have any super cash, you can still save 25% on your entire order by entering the code SAVE at check out.
JC Penney
The store is in the news this week after Sand Hill buys out several stores in the Vallco Shopping Mall and plans to close the JC Penney and Sears locations. However, they will not close at the moment. They will continue operating in the near future and more plans are set to be announced at a later date. However, there are some great sales going on at JC Penney this week, and here they are.
Save up to 25% off your entire purchase in-store or online this weekend, and you can also enjoy the big sale going on in store on many items you use on a daily basis.
Gymboree
The store has been in the news a lot over the past few months, and never for a good reason. However, the struggling store is back in the news with more depressing information about lower than normal sales. That's not stopping the popular children's store from offering shoppers some great deals this week. Here they are.
Save up to 50% on all fall holiday apparel and save as much as 40% on all holiday apparel. Halloween costumes are 80% off as well.
Aeropostale
The news isn't good this week for Aerpostale after the store made headlines for some serious mistakes. Someone at Aeropostale hired a new employee who is kind of a known homophobic VINE star, and now the company is facing huge backlash from its gay community and the gay supporters of the world. However, they're offering some great sales to make up for this mistake.
Save up to 70% on everything this weekend when you shop in the store or online. Plus you will save $20 on all orders over $80 and enjoy free shipping on online purchases.
Vera Bradley
There's one store this week making headlines for something awesome, and that's Vera Bradley. The company's breast cancer foundation has raised more than $3.2 million for breast cancer awareness, and it's something that shoppers appreciate very much. Way to go Vera Bradley! Here are the sales announced this week.
Now through November 2, you can enjoy a free Vera Bradley tote and free shipping on all orders when you spend $150 on any full price items in the store or online.
Target
This week Target is in the news because of an awesome collaboration the store has announced. Orla Kiely is designing a yoga collection for the store, and it was announced on ApartmentTherapy this week that the collaboration has really happened. In honor of that, here are the best home sales going on at Target this weekend.
Save up to 20% off your purchase of most home items in the store and online.
Victoria's Secret
People are angry this week at Victoria's Secret, and it's making headlines. Fans are angry with the lingerie store's "Perfect Body" campaign, and they've got a lot to say about it. They're firing back with campaigns of their own, and even threatening to stop shopping at the store unless the ad is pulled. Of course, it will be difficult for fans to stop shopping here this weekend with the great sales that are going on.
Save as much as 60% off during the big fall sale at Victoria's Secret and get a free secret reward card (could be worth as much as $500!) with every $10 purchase you make.
Nordstrom
There are a lot of good Nordstrom news pieces this week, including the announcement that store is opening a location in Fort Collins. Additionally, the Nordstrom Rack division is opening its first store in Pinellas County in 2015, which is big news for the area. Here are the sales going on there this weekend.
This weekend enjoy free shipping on all handbags, accessories and women's sale items when you shop online.
Kmart
Sales are down and it's more bad news for the Big K this week. The company has announced the closure of another four locations in Michigan, following the announcement a few weeks ago that they were closing more stores in other locations. However, that isn't stopping the retail giant from offering some great sales this weekend in all their stores.
If you shop between now and Saturday, the store will double all your coupons on personal care and household items that are valued as high as $2.
Bath and Body Works
What's good news for Bath and Body Works this week is that not one negative story has come out about the store this week. The only thing that's come out of the store in the past week is the fact that they're beginning their sale of the holiday bucket, which is a fan favorite. Here's the rest of the best sales information to come from everyone's favorite body store this week.
Get the amazing Holiday Bucket for only $25 with any $30 purchase in store or by entering the code HOLIDAYBUCKET when you checkout. The bucket is worth more than $75!
Photo by Tim Boyle/Getty Images