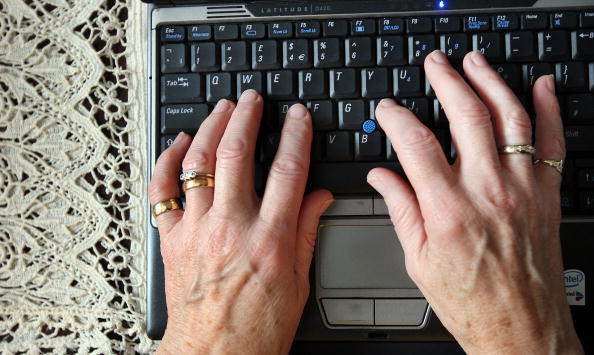 Overstock.com is one of the most popular websites in the world. It has millions of shoppers each day and you can find just about anything on here (and we mean anything!). Most people love the site, but there are some people so unhappy with Overstock and its practices that it's almost a little hilarious. For some reason, people just love to pick on others when they are upset. And while there are plenty of people who have legitimate complaints and actual problems with Overstock.com, their practices and their items, some people are just a little bit clueless when it comes to the kind of complaints they make. As a business owner, it can't be easy to see people talk about your company in a negative light when the issue is actually that of the complaining party. However, it does make for some seriously entertaining reading if you have nothing else you have to do right now. Grab a seat, sit back and relax; we have some of the most hilarious Overstock.com complaints ever made.
My Overstock Coupons Don't Work
Okay, this starts off as a legitimate complaint. It's really something that's affected all of us at some point. We have this amazing coupon, we need to use it and then we finally find something worth buying and our coupon doesn't work. For the most part, however, it's because the coupon is not valid on a specific purchase or after a specific date. When it comes to this complaint, it seems that the Overstock coupon in question had expired months before. But the woman complaining was not convinced this was a legitimate reason for her coupon not to work. She felt as if Overstock should have honored her coupon because she didn't need to use it before it expired, she needed to use it that day. Well, then; that certainly is grounds for complaint.
My Watch Broke
What a drag to order a watch only to realize that it's broken when it arrives. In this case, Overstock would probably take back the watch and then replace it with one that is not defective. But this is not what this person has to complain about in regards to the $20 watch he purchased. He loved his watch, and he's upset it's broken. The watch broke more than 60 days after he bought it. He wore it every day to work, to play sports and to do all things that he loves to do. And that's when it broke. When he called Overstock to ask them to send him a new one free of charge they mentioned that they do accept returns for about a month – not two – and that they cannot replace a broken watch after this length of time and since he did not purchase the extended warranty. He will never shop Overstock again based on this clearly ridiculous policy. I guess this means we can't send back the toy we bought for our oldest daughter almost 7 years ago because it broke a few weeks ago when our 1-year-old twins were playing with it. Bummer.
I Broke my Table
Products that require assembly are products with which most of us have a love/hate relationship. We hate them because they have to be assembled, but we love them once they are and we can finally use them. When one Overstock customer open and assembled an inexpensive table she purchased from the company, she damaged the leg with a screw and wanted a refund. When she explained that she damaged the leg with a screw, Overstock told her that she would not be able to return the item since it did not arrived damaged rather the damaged it herself. She was outraged and swore she would never, ever shop at Overstock again. They should not refuse to accept damaged goods whether they were damaged in transit, before leaving the Overstock warehouse or when she accidentally damaged them herself during assembly. I mean, it's ridiculous, right?
The Price wasn't Lowest
Overstock does state that you can find thousands of items on their site for lower prices than you will find in other places. However, the site does not guarantee you will pay a lower price shopping with them than you would shopping elsewhere. What most people do is check the price of the item they want at Overstock and then on the designer website. For example, one customer purchased a Kate Spade item from Overstock assuming that because it was on the Overstock website that it was cheaper. This is just an assumption; she did not check anywhere else. Later on, after receiving the item, she saw the same item on sale at Kate Spade and asked Overstock if she could return it because it wasn't as cheap as the one that just went on sale at the designer's store. Needless to say, she was not impressed when the website told her they'd not accept her return because she later found it less expensive elsewhere.
I Don't want it Anymore
When one customer made the decision to send back an item he no longer wanted, he was very angry that the website would not allow him a refund until they actually received the item undamaged at their warehouse. He was mad because he made the decision to return the item before he ever received it, and he felt that they should honor that. Okay, that seems fair enough. However, the item was already in transit to his home and the store policy is that all refunds will be processed when the item is returned to the warehouse and checked out. Refunds cannot be processed when an item hasn't even been received yet, but he did not get that. He will never shop at Overstock again because he feels he should be able to cancel his order at anytime and not just before it ships or after he's received it and returned it himself. Okay; I guess we can all order stuff, cancel it and then receive it with a full refund in the bank. That seems legit.
Photo by Peter Macdiarmid/Getty Images