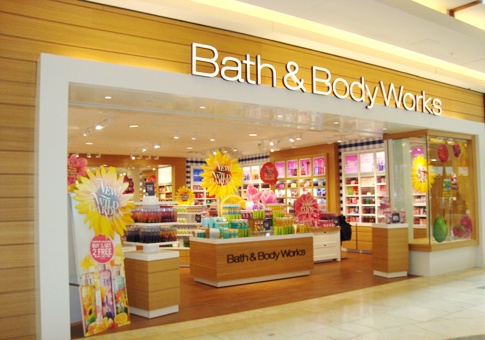 Finding the sweetest smelling lotion for any occasion is simple when you shop with Bath and Body Works. This is one of the best retailers for affordable, great body lotions and products, and they're found in just about every mall all over the country. Women especially love this store because they are always offering coupons that will save you money, allow you to buy more than you really need, and you can get lotion fragrances for every season and every holiday. It's not enough to simply consume pumpkin everything during the fall, after all; you should smell like a pumpkin by lathering yourself up with Bath and Body Works pumpkin lotion (guilty).
What's even better about Bath and Body Works is the fact that they offer coupons to their shoppers all the time. If they're not offering them on their website as an active coupon during any given day, Bath and Body Works will offer them on third party sites. This is a company that has plenty of active coupons as well, which means you won't Google "Bath and Body Works Coupons" and receive dozens of outdated and useless codes. You'll immediately find that there are dozens that work, and you'll then have to choose which one will benefit you the most when it's time to shop.
With Black Friday coming up in just a few short days, it's time to talk about all the reasons you need to look up some of our favorite Bath and Body Works coupons and why you need to start shopping this store. There are at least a dozen good reasons, but we've limited it to just our favorites. And because we are so great, we've decided to throw in a few of the best current coupon codes of the moment.
Reason Number 1: Stocking Stuffers
Don't you think that finding stocking stuffers is a difficult task at times? It seems like you suddenly cannot think of anything that people need except for maybe a new toothbrush or some lottery tickets, but then what else are you supposed to put in there? We love Bath and Body Works items for stocking stuffers. The small travel size lotions, hand sanitizers and lip glosses work so well in a stocking. It's a perfect fit when you think about it. And we love it because you can choose from dozens of different fragrances that will please just about anyone.
Reason Number 2: You Get to Buy for You
Who doesn't love to smell good? And with the ability to choose from lotion, body wash, body mist, hair products, soaps and hand sanitizers, there's no reason you shouldn't smell so good for the rest of your life that you receive daily compliments on your gorgeous scent. Shopping for yourself is a great thing to do during the holidays because it gives you a reason to make yourself smile. Everyone needs a little 'me' time and a little extra when they're working so hard to make everyone else happy, and we think that it's a great reason to shop here.
Reason  Number 3: Home Décor
Did you have any idea you can get home décor at Bath and Body Works? Well, it's not really home décor so much as fragrance, but since we are talking about candles and the always-loved wallflowers, it could be considered home décor. If wearing your favorite fragrance is not enough, you can now plug it into your walls or place it in the form of a candle on your tables, and that makes everyone happy. These make great gifts for friends, coworkers, parents and grandparents, too, which is just another reason you need to grab some coupons from us and head over to Bath and Body Works to use them right now.
Our Favorite Reason: DIY Gift Baskets
Bath and Body Works does offer some beautiful gift baskets that are premade and pre-packaged just for you, but we love to go into this store and pick out items to make our own gift baskets from. From lotion to hand soap to sanitizer to travel items to everything in between, you can create one gorgeous basket using stuff only from this store, which makes your gift-giving that much simpler, more enjoyable and more appreciated by those who get to receive a gift from you.
Our Gift to You: Bath and Body Works Coupon Codes
Save $10 off your $30 or more purchase – enter code F144001 at checkout
Just use this code when you check out at Bath and Body Works to have $10 taken off your purchase of $30 or more. Note that your total purchase has to exceed $30 not including tax or shipping.
Save 15% on your total purchase – enter code RMNNOV15 at checkout
You can save 15% on the total price of your purchase when you enter this code at checkout, and it doesn't matter how much you spend. There is no minimum or maximum savings required with this code.
Save 20% on your next purchase – enter code FA143269 at checkout
Enter this code when you check out and you will get 20% off the total price of your purchase, no minimum purchase required for this deal to work.
Spend $25 at Bath and Body Works and get shipping for only $1 – enter code SNOWFLAKE25 at checkout
By entering this code when you checkout with your purchase of $25 or more, you will get your items shipped to you for only $1. Your purchase must reach $25 prior to shipping or tax, however.
Save 20% on your entire purchase and get free shipping on purchases that exceed $50 – enter code XMASGIFT20 at checkout
If you purchase more than $50 worth of product and enter this code, you'll receive 20% off your purchase and free shipping on orders of $50 or more. That means you'll need to spend around $63 so that when your 20% coupon is applied your order is still $50.40 so that you qualify for free shipping when it's time to complete your order.
Photo by Getty Images