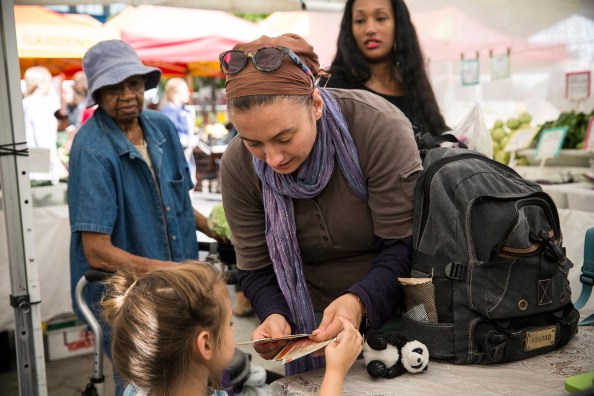 Free coupons are everywhere, and it is so easy to get them and use them. It's so easy to get online and find free coupons you can apply to orders online, in person and over the phone, and it's so easy to save on the things you buy regularly that it's a wonder more people aren't in this couponing game. We do wonder, sometimes, why people aren't using more free coupons with which to make their purchases, and it seems that sometimes it's just not as easy as it sounds. Sure, you can get free coupons everywhere you go these days, but that does not mean that they are as easy to use as you think they are, or that they are as simple to use as you want them to be. The best way to obtain free coupons for shopping is online. You can go to the internet and type in a search for coupons for the store at which you like to shop, print them out or use the code. You can do this in person or online; both shopping methods are simple.
If you want free coupons sent right to you so that you don't even have to put forth a little bit of effort, you might consider signing up for these free coupons. The simple way to do this is to create a free account online with your favorite stores. They will send you emails with sales and coupons you can use in the coming days. If you provide your home address, these stores might even mail you paper coupons you can use when you shop in person – some even have codes you can use if you prefer to shop online. Local newspapers are another great way to obtain free coupons, and we recommend that you get at least the Sunday paper each week so that you can get these coupons on your own.
There is one consideration you should make when you use free coupons, however, and that's that some of them don't work. In fact, some stores seem to have coupons available that never work. So how are you supposed to choose the ones that do work and differentiate them from the ones that don't? Well, we have some suggestions for you based on the biggest complaints shoppers have regarding their free coupons. Perhaps this information will make it simpler for you to use your own free coupons in the future. There is a lot that goes into using free coupons to the point that sometimes you might wonder if they are even worth it; some are, and some are not worth it.
Check for Expiration Dates
Most free coupons and codes you find online and in the paper are good only for a certain amount of time. Once that time frame is up, you have to go ahead and make your way to the trash since they're not going to work anymore. The biggest issue with online coupons is that they do not always specify an expiration date, but you'll know when you try to enter the code that they are not working correctly.
Check for Validity
Additionally, you have to check to see that your coupons and codes are valid. For example, some online free coupons are not valid because they're not real. You'll know this based on the site on which you choose to get them. Most major reputable sites feature only good, valid codes. Others feature codes that are years old. Check the information with the coupons and codes to see if it matches currently deals and dates so that you don't show up to shop with a coupon that hasn't worked in a decade. It does happen, and it can be a bit embarrassing in person.
Be Very Careful about Being Case Sensitive
When entering coupon codes online, you should be very careful that you are case sensitive. While not all coupon codes are like this, most are. This means you'll need to ensure that you are entering the letters and numbers exactly as they appear in the proper order so that they are correct. For example, if a code has capital letters, lower case letters and numbers, make sure you're not entering the code with the CAPS lock key activated. You need capital letters capitalized and lower case letters need to stay lower case. It's just the way that the world works.
Make Sure the Fine Print Checks Out
Additionally, you have to check for the fine print on these coupons. For example, stores like Old Navy will give their customers Old Navy Cash to use through special promotions throughout the year, allowing their customers to come back and use it during the promotion. Some, however, try to use it immediately. It's not good immediately. You have to check the fine print to see when the sale occurs that you can come in and use the cash, and you have to be careful that it's worth it.
Check for Exclusions
Not all coupons encompass all items. You might be able to use a coupon on full price items in a store but not on sale or clearance items, which might not be what you want. Stores like Banana Republic, for example, sometimes offer coupons for a certain percentage off your total order, but that excludes items that are on sale. This means the discount you get is not going to be based on the entirety of your purchase if you pick up sales items as well.
Another thing to check for is numbers. Some coupons are only good for items at certain times of the day, on certain days and for items only if you purchase that item in bulk. Some coupons also work only if you make a minimum purchase. For example, you can get free shipping from many online retailers if you use a coupon code over a certain dollar amount, but you won't get the coupon if your order does not exceed the minimum purchase requirements.
Photo by Andrew Burton/Getty Images