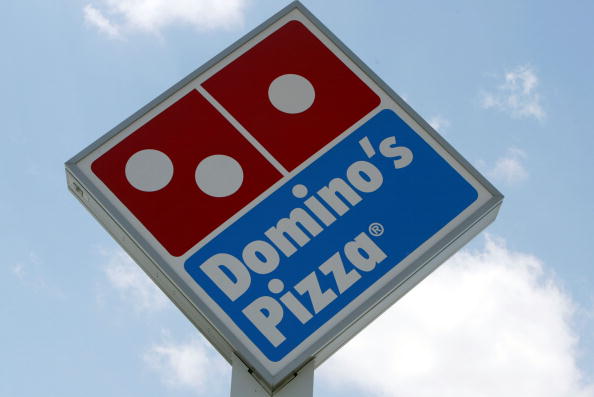 Dominos Pizza is heating up – and we don't mean just the pizza. The famed pizza company just reported that their earnings continued to grow throughout the third quarter, and their stock value skyrocketed. In fact, Dominos managed to edge out both Pizza Hut and Papa John's – two of the biggest pizza chains in the country. This great news comes on the heels of the world's most hilarious complaint about the company, and we can't help but share.  Dre, a 19-year-old English teen, was starving when he ordered a pizza from Dominos, but he was pretty upset with the pizza arrived, and he decided to get on Twitter and let the world know Dominos failed.
"Yoooo I ordered a pizza & came with no toppings on it or anything. Just bread @dominos," Dre posted to Twitter in hopes that the company would come to his rescue. "@SadderDre We're sorry to hear about this! Please let our friends at @dominos_uk know of this so they can help," was the response Dominos sent to the teenager. His response to their help is enough to have you rolling on the floor with laughter. "Never mind. I opened the pizza upside down @dominos @dominos_uk," was Dre's response.
And now we have some coupons that aren't going to make your order this funny, but they will have you laughing all the way to the bank.
Save 50% off your large 3-topping pizza – enter code 9174 at checkout
You can save as much as 50% off the price of your entire order when you enter this code at checkout.
Get two pizzas for $5.99 each – enter code 9193 at checkout
This code is going to allow you to choose two pizzas for $5.99 each
Get 2 two-topping medium pizzas for $8.99 each – enter code 9204 at checkout
Enter this code and you will get 2 medium two-topping pizzas for only $8.99 each
Get two large pizzas and a 2-liter for $20.99 – enter code 9003 at checkout
This code allows you to get two large pizzas with a two liter drink for only $20.99 when you enter this code at checkout.
Get parmesan bread bites and a 2-liter soda for only $5 – enter code 8118 at checkout
Add an order of parmesan bread bites and a 2-liter soda to your order for only $5 with this coupon code.
Photo by Joe Raedle/Getty Images