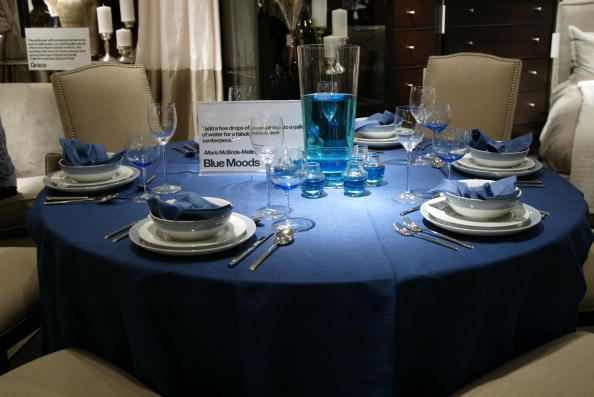 We make no secret of the fact that we love our Crate and Barrel coupons, and that's because we love the store so saving money is just icing on the cake. We love that we can buy inexpensive home décor and accessories and then use a coupon to further reduce the price of the things we purchase here. From the same long-stemmed red wine glasses Olivia Pope drinks from every week on Scandal to gorgeous candles, area rugs, kitchen accessories and tablescape options that are endless, you can find everything you need right at Crate and Barrel. Now that spring is on the way (okay, it's two months away, but we like to look ahead) and you're preparing your house for the fun season to come, it's time to get your shop on. The colors, patterns and designs you're using this winter need to go and the spring accessories are almost ready to come out. Get online, print some Crate and Barrel coupons and head to the store to make these three spring-time essentials less expensive.
Outdoor Dining Furniture
What's the point of spring if not to spend more time outdoors enjoying beautiful weather that's still comfortable and not yet miserable? But to do this, you have to have the best possible furniture. We love the outdoor furniture selections Crate and Barrel has to offer this season because they are a perfect marriage of modern and rustic, chic and casual. And a coupon can drop the price significantly.
Colorful Vases
There is nothing more important in life than taking time to stop and smell the roses. Or in this case, making time to stop and get some fresh flowers to keep at home so that you can stop and smell them. You don't need roses, per say, but something fresh and gorgeous. And you'll want something beautiful and colorful in which to keep them, which is why we love the vase selection here. Get a coupon and get a few extra vases; the price will work out.
Decorative Pillows
Most of us have the same furniture in our houses year round, and we wonder how we can make it look chicer and more elegant. Our suggestion is to get throw pillows and make the décor pop using those. You can get different colors for different seasons, add custom covers to a few of them with cute sayings or even your family name. The options are limitless, and we can't wait for you to see just how much you can transform a room with just a few decorative pillows from our favorite store.
Photo by Matthew Peyton/Getty Images for BRIDE'S Magazine