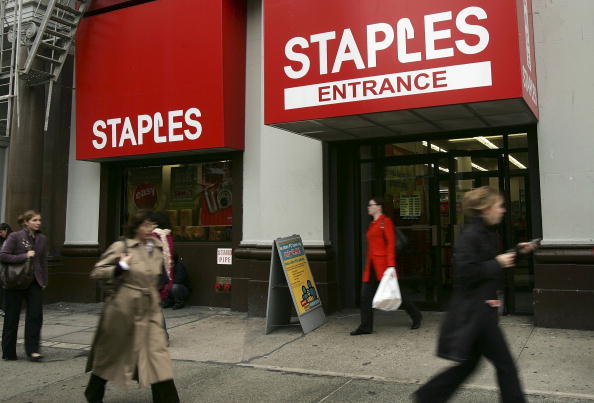 It's easy to forget that sometimes you have to buy things you need and not just things you want, especially when the holidays are here in full force. Just because it's time to shop for gifts for the people you love most doesn't mean it's time to forget that you still have to buy things for the office or for your home, and that's where Staples comes in handy. Whether you're looking to save money to hand out bigger Christmas bonuses around the office, or you're just in need of some new things at work and don't want to pay full price, you should consider looking up Staples coupons before you shop.
There are so many office supply stores in every city, and most people aren't that picky about which one they like to visit. Usually whatever is closest to your home or office is the winner, but don't discount Staples and all that it has to offer. It might not seem like a big deal, but you can save a bundle on office supplies with Staples by taking a few simple tips and applying them to your shopping trip.
Look for Coupons First
Did you know that Staples offers several coupons at a time online? There is never a guarantee that you will find one that applies to you, and you never know what you might get in terms of coupons, but it's always a good idea to look. These coupons are very easy to find with a quick internet search. You can print them out at home and then shop or you can use the codes to shop online. Sometimes you can even show the code in the store and get the discount right from your phone.
Ask to Price Match
One of the great benefits of shopping at Staples is their price match policy. You have two weeks from the date of purchase to contact the store to let them know you found the same item elsewhere at a lower price, prove it and get a refund in the amount of the difference. It's a great way to save a little money and shop a little smarter. You can also ask sales associates to price match when you're in the process of shopping, and they'll happily do it.
Apply for the Credit Card
We don't love shopping on credit if you can't afford to pay it off in full each month but if you can, there are some serious discounts and deals to be had shopping with your Staples credit card. You will receive Staples rewards, get discounts on items and get access to sales before anyone else. This all amounts to great savings.
Photo by Spencer Platt/Getty Images