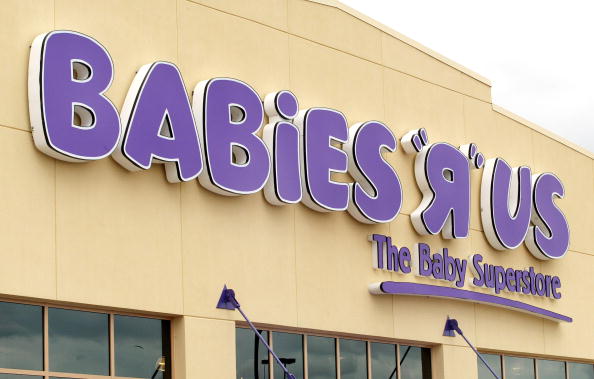 Two blue lines! The notable absence of the word "Not" in front of the word "Pregnant"! You're having a baby! Or maybe you're having babies! Who knows at this point in your pregnancy, but it doesn't matter; your entire life is about to change for the better, and you could not be any happier about it. The next few weeks are going to be a blur of excitement, impatience, worry and fear. Will your pregnancy make it past the first trimester (probably, so stop worrying)? When are you going to start showing? Should you tell people yet? Your doctor won't see you until HOW LONG into your pregnancy? First-time moms are a bit overwhelmed with all that comes with the news of a first-time pregnancy.
Let's be honest; even second and third time moms are a bit overwhelmed. It's different each and every time, and I say that with some expertise. As the mother of four (6, 3 and 8-month-old twins) I can say with absolute certainty that there is nothing more exciting and overwhelming than a positive pregnancy test. Even if you already know what you're doing, you always find a reason to be excited and overwhelmed, and you have a lot of time to think about things like your baby registry. What do you put on it? If you're a second-time mom, do you even make one? There is a lot of information circulating the internet, the world and from the mouths of mothers about baby registries and there is one thing we know for certain; the best baby registries are made at Babies 'R Us because they offer the most comprehensive selection and the best coupons.
What we're doing is breaking down the rules and the standards when it comes to baby registries for all moms; and how you can get those amazing Babies 'R Us coupons that are going to make your life that much simpler. Read on to find out all you need to know about Babies 'R Us coupons, registries and what you really need to know.
When to Register?
The biggest question new moms-to-be ask is when they should register. I'm going to be honest here and tell you to go ahead and wait until you've made it through that first trimester. Though you're likely going to be just fine, it's safer to wait until you know your chances of carrying your pregnancy to term are increased greatly. Additionally, you might want to wait until you know the gender of your baby if that is part of your master plan. It helps when you can register for specifics rather than generic items, and going back and changing your registry is never fun.
What to Register For?
When it is time to hit up Babies 'R Us to register, remember that you do not need everything. Register for what you think you need, and take some advice from other moms while still keeping in mind that what did or did not work for them may or may not work for you. Most moms recommend a rock n' play, a swing, a bouncy chair, a stroller, a car seat, diapers and wipes. Go for it. Most moms also say that you should go ahead and forgo the diaper genie, the wipes warmer and the changing table (and I'm inclined to agree). But at the end of the day, you should register for what you want for your new baby – and diapers and wipes. Trust me.
Is it Tacky to Register?
Absolutely NOT! Whether it's your first baby or your 4th baby, we see nothing wrong with a baby registry. Obviously for your first, you're going to want one for your shower (and we're not going to lie; we don't think second, third or fourth showers are tacky either. Why celebrate the birth of one baby and not the others?!). For your subsequent babies, we still don't think it's tacky to register. Why? Because if someone doesn't want to get you a gift, they're not going to whether you register or not. If they do want to buy you a gift, they'll be happy knowing that at least it's something you want or need.
Additionally, here's a piece of information that's going to make your day. When you register with Babies 'R Us, you will receive a 10% off coupon for all the items you did not receive from your registry once your shower date has passed. So even if you don't register so others know what you want, register so that you can get a discount on all those expensive baby items you will eventually need to buy.
Coupons and Discounts
And here is one more bit of registry information for all moms-to-be; even though it only applies to a few. If you find out you are carrying multiples, either twins or higher-order multiples, you can get a big-time discount on the things you purchase at Babies 'R Us in terms of coupons. The store will not only allow you to save a specific amount on all items not purchased from your registry, it will also give you 10% off the price of all items purchased in twos. For example, you'll get 10% off the price of two car seats, two cribs, to mattress, etc. And that is not all.
We've saved the best for last. Now Babies 'R Us offers a coupon program for registrants that allows you to earn 10% back on all the purchases made from your registry, including the ones you buy on your own. You can apply this toward other items you still need in the future. It's a great way to save a bit when you have a new baby – or babies – on the way. These are great savings, great coupons and great incentives when it comes to shopping and registering for your baby at Babies 'R Us, and you will be thankful in the future that you took the time to register here. The savings are paramount; especially when it comes to welcoming a new baby into the family.
Photo by Tim Boyle/Getty Images