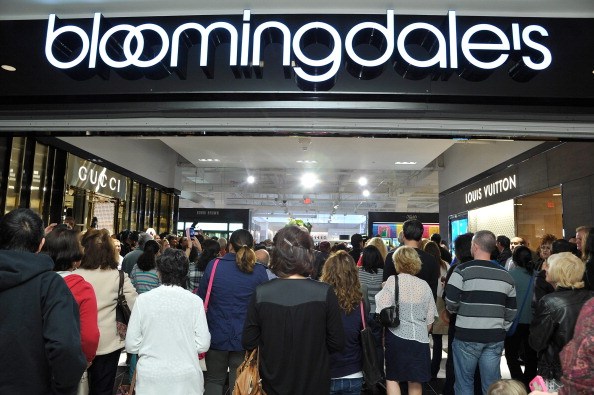 Whether we know it or not, shopping is something we do almost every day. Oftentimes it's simple purchases such as gas or groceries we don't consider 'real' shopping, but it's still shopping. However, it's the big department stores, indulgent purchases and new items we choose for our friends, families, ourselves and our homes that register as actual shopping. For that reason, we like to provide you with a comprehensive list of some of the biggest and best – and most relevant – sales of the week. Prepare for your upcoming holiday shopping, or just spend some time treating yourself to something nice utilizing these amazing deals of the week.
Amazon
Amazon is in the news this week for hiring as many as 80,000 workers in its many locations to help with the holiday season. The store expects big sales during the Cyber Monday, Black Friday and Christmas season sales, and they want to be sure they've staffed enough employees to get through the season without any issues arising. The retail giant wants to improve its times and make shipping faster this holiday season with the additional help at its distribution centers. Here is one of the pre-holiday sales the site is offering now.
Save 20% on all kids, men's and women's outdoor and athletic shoes this weekend when you use the code "FALLSPRT" at checkout.
JCPenney
There is a new CEO in the company, and he wants to refocus the brand to focus on what men and women want when they shop. He also expects to be able to implement a plethora of changes that will allow the company to begin making a profit in as few as 3 years. Here is one of the biggest deals the company is offering this week.
Save anywhere from 10-25% on your purchases. You can save a certain percentage between 10% and 20% on different items when you enter the code "OCTCRD" at checkout. You can raise that percentage off to 25% when you check out with your JC Penney credit card.
Ann Taylor Loft
Ann Taylor Loft has been in the news this week as it was announced that the brand's former President and CEO is now the president of Hollister, Inc. Fran Horowitz was named the new president of Hollister by Abercrombie & Fitch. Before she took this position, she worked at various times for a number of other companies, including Ann Taylor Loft. The store isn't hurting without her, and they have announced a nice sale this weekend.
Save an extra 40% off all sales styles online and in stores.
Bath and Body Works
When a Bath and Body Works manager offers an inconvenienced shopper a coupon for her inconvenience, she becomes enraged. The video of this happening has gone viral, and it's so hilarious and so funny in the news that a group of actors has gotten together to re-enact the video to mock the angry customer. You've never heard a rant like this. Upset customer aside, this week the store is offering a great deal for shoppers both in-store and online.
Shop the fall sale, plus buy three get three free signature body care and 5 for $18 or 7 for $24 hand soaps when you shop in-store or online this weekend.
Kohls
No news doesn't mean bad news for Kohls, the major retail chain that's managed to stay relatively out of the news this week. The only news that's been said about this company has been in passing discussion whether or not they will open their doors any earlier for Black Friday, joining the throngs of retail locations opening even earlier than usual on Thanksgiving Day. So far the store has not made any announcements. However, they began their Gold Star Clearance this week, and here is just a little sneak peek of what's happening in stores.
Shop the Gold Star clearance and save hundreds on all holiday décor, home décor and family wear this weekend.
Old Navy
Old Navy is turning 20, and that's had them in the news this week. To celebrate their birthday, the New York Times Square location and the LA Hollywood and Highland location are creating balloon art out of customer selfies. Simply post a selfie online and use the hashtag #selfiebration and the store might use its cool machine to create a selfie from your pic. Also, they're having some amazing sales that are listed both in-store and online.
Shop the Old Navy 20th Birthday sale this weekend and save on virtually everything in store and online.
Saks Fifth Avenue
Sarasota's Mall at University Town Center is set to open this week, and residents are very excited. Saks Fifth Avenue made headlines when they allowed customers to get a sneak peek of their new location at the mall, and it's been a good week for the store. They closed locations in the area over the past few years, and this is the first time in 2 years they've had a men's department in the Tampa area. For fun, the chain is offering a friends and family discount this weekend.
The 25% off friends and family sale is going on now both in-store and online.
Bloomingdales
Bloomies is a favorite upscale department store for many people, and they're in the news this month for working hard to bring awareness to breast cancer. The company is offering cardholders the opportunity to join their breast cancer awareness program for $15, which will be donated to breast cancer support, until November 2. Each person who enrolls will get a gift card in the mail from the store, and it could be worth as much as $250. Here is one of the sales the store has going on right now.
The New York Nights Sale is happening right now, and it gives you the opportunity to save hundreds both in-store and online on hundreds of different fashion items.
Macys
Macy's made headlines this week after announcing they will open store doors at 6 pm on Thanksgiving Day to begin their Black Friday sale. While some are excited about it, for the most part people are upset by it. It's been said that the company is taking away a much needed day off for their employees to spend with family. However, Macy's has said their employees will receive proper compensation for working the holiday. Here is one of their sales that's going on right now before the big day arrives.
Shop Macy's this weekend to receive 20-50% off all items in the store.
Target
This week Target made headlines after announcing some of their biggest sales for the upcoming holiday season. The store showed off a number of toys they are offering for a discount for holiday shoppers, and they introduced a new boutique style toy line. Additionally, the store is having an amazing home sale this weekend, just in time for people to choose décor for the holiday season.
You can save up to 25% off home items when you shop at Target this weekend. Additionally, you will find that shopping online allows you to save $15 on any purchase that exceeds $75 when you enter the code "HOME15" at checkout.
Photo by John Sciulli/Getty Images for Bloomingdale's