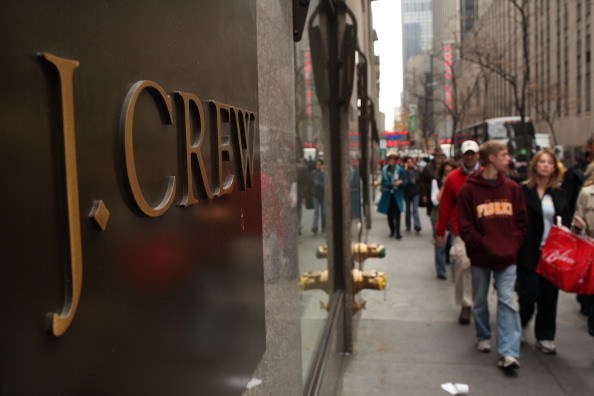 Shopping is a fun pastime for many of us, and it's even more fun when it's less expensive than usual. With the holidays quickly approaching, we've gathered the best deals of the week to share with you so that you can get a head start on your holiday shopping this weekend. If you're not one to shop until Thanksgiving is over, just take a few minutes to do a little shopping for yourself. Here are the best deals of the week for you to enjoy.
Old Navy
The store made headlines this week after the new Amy Poehler commercial was introduced for the company. She's a great actress and a hilarious woman, so we can all enjoy her acting debut in this one as a waitress at a busy restaurant. We can also enjoy the big sale going on at Old Navy this weekend.
Enjoy up to 50% off everything in the entire store, including outerwear all weekend.
 The Children's Place
This is a store that  has not been in the news for anything negative this week, but it has been posted on several websites for its big weekend sale and the savings that families can enjoy when doing their shopping here this weekend. Here is a little sample of that sale.
Enjoy up to 60% off the entire store all weekend and enjoy free shipping on all online orders in addition to an additional 25% off your entire purchase online by entering the code TAKE25OFF2 at checkout.
Bealls
A Texas Bealls is making headlines this week after announcing that two former Dallas Cowboy players will be in stores to meet and greet. Everson Walls and Dexter Coakley are going to stop by the Tyler location on Saturday from 1 to 2 pm for a meet and greet with fans. And while you're there, you can take advantage of the big holiday weekend sale.
The big Veterans Day sale is here and you can save $10 off any $25 purchase or save 20% on any clearance items already 50% off.
Nordstrom
A sleepy little California town is in the news this week after a shopper at a Nordstrom Rack decided she was in a bad mood and didn't feel like listening to another woman's toddler have a meltdown, so she told her to calm her down, and then she told her to go to hell. Nice. The store isn't thrilled with their shoppers at the moment, but the department store does have a great sale going on this weekend.
Save up to 40% on your entire purchase in stores and online through Veterans Day.
Lowes
Lowes is in the news after they began trialing robots. These are called robotic sales assistants, and the store is looking to use them to help shoppers in need in the future. It's an interesting concept, and we kind of like it. In non-robotic news, the company is also offering a killer sale this weekend on most appliances.
Save 35% on most major appliances this weekend.
Target
#AlexFromTarget is all we have to say about this one. The young man whose photo was captured by a girl who thought he was cute is now one of the most famous people in the country. He's been featured on Ellen DeGeneres and other media outlets, and he's keeping Target relevant. In other Target news, they're offering a great sale this weekend.
Save up to 30% at Target.com when you purchase any home items.
JC Penney
People just aren't happy with JC Penney right now after the company announced Thursday that they would make it a point to open at 5 pm on Thanksgiving Day. Shoppers and retail workers are upset that so many stores are not opening on the holiday that's supposed to bring families together, and it's not fair. However, they are having a great sale this weekend if shopping on the holiday isn't for you.
Save at the biggest sale of them all. The entire store is on sale this weekend just in time for Veteran's Day
J. Crew
The CEO of J. Crew recently announced that the company would not be joining the athletic wear trend (thank goodness). Even though other competitive stores have decided to introduce a line of athletic wear that seems to be more common on the streets rather than in the gym, this company will not do the same. However, they will offer this great sale this weekend.
Save an extra 30% on all fall sale items.
Kohls
The store is in the news this week after it held a job fair for more than 1000 jobs in the Monroe area. This is great news for those who are looking for seasonal work, because it allows them the opportunity to find a good job just in time for the holidays. Here are some of the biggest sales the store has going on this weekend.
Save on just about everything in the store, including 25% on all Frozen apparel for little girls.
Home Depot
If you're headed to Home Depot this weekend, be aware that your debit or credit card might have been compromised. More than 53 million customers had their personal information stolen today after hackers were able to steal a password and get into their systems through a vendor account. It's bad news for the company, but that doesn't mean they're stopping their holiday sales.
Save big at the pre-Black Friday sale by getting anywhere from 25 to 40% off all major appliances.
Photo by Spencer Platt/Getty Images