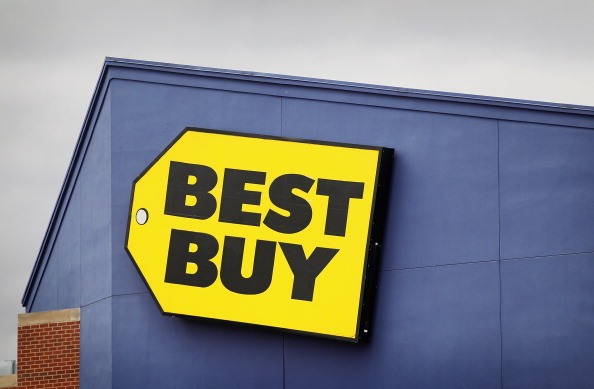 The hottest electronics, the newest phones, tablets and televisions and laptops are always at the top of everyone's Christmas list. It's just the way it is when you live in a world where most people rely heavily on their technology to get through work, personal life and everything in between. Most people are on their phone more each day than they are with their families, and that's just the world we live in – like it or not. However, that works out really well for Best Buy, the technology mascot of the shopping industry.
It's at Best Buy that you will find all the latest in terms of technology, innovation and everything people want most. But, technology and electronics are so expensive. They're so expensive they make most people sigh when they see that new game or that new phone on their loved one's Christmas lists. Fortunately for Best Buy shoppers, this season is one of the best for Best Buy coupons in recent history. The store is known for having a few coupons available here and there, but for the next few days, Best Buy is offering one of the best coupons that ever existed, and we think that you need to get to the store ASAP to take advantage of this hot deal.
The HTC One M8 is one of the hottest phones of the season right now, and it's on sale big time through December 13. This isn't a coupon per say, but it is a deal so good that Best Buy has to limit the amount of time it is available to shoppers. Right now, you can buy this phone for $30. The phone is usually $199.99 with a two-year Verizon Wireless contract. Right now, however, the phone is only $30. And, if you buy any Verizon phone, Best Buy is giving you a $150 gift card to the store.
What does this mean? This means if you're looking for a new Verizon phone, you need to go to Best Buy. You'll save $170 on the price of this phone (that's an amazing Best Buy coupon if ever there was one) and you will then get a $150 gift card to the store. That means, when broken down, Best Buy is actually giving you $120 to shop there and buy a new phone. That's about the best coupon deal in the world; actually, it really is the best coupon deal in the world. We love a store that pays us to shop there.
Best Buy is offering other sales and coupons this holiday season as well. We have a few of them here for your shopping pleasure, so you can decide what else you want to buy. You do, after all, have $120 to spend in the store after you get your new phone. We have a few tips to help you save even more when you shop at Best Buy, even if you don't need to save more after this amazing sale.
Sign Up for the Rewards Program
The Best Buy rewards program is a great one. You will earn points for every dollar you spend in the store, and those points are then converted into gift cards you can apply to your purchases to save a bit of money. It doesn't cost you anything to sign up, and it's easy to use this program at the register. It's so easy to use, in fact, that you can use it online, too. This means you can save on everything you buy when those points add up. This is not a credit card, so anyone can apply for the rewards program and use it to their advantage.
Best Buy Credit Card Application
Best Buy does offer a credit card which offers cardholders some significant discounts. These discounts are so good that you might be shocked just how much you can save when you use them. You will get special financing offers, you will get coupons, discounts and special sales notices from Best Buy that will help you save on the electronics and technology you want and need the most.
Find Coupons Online
Like most other stores in the world, you can perform a quick internet search for Best Buy coupons that will net in a bevy of coupons in less than five seconds time. Browsing through these allows you to choose the ones that work best for you, such as free shipping or discounts that take dollars off your order or a percentage off your order. These offers change regularly, so there is no way to tell you for certain what kind of discounts you will receive when you take the time to go through the coupons. You can print some, and others provide you with promo codes you can use when shopping at Best Buy online.
Check the Mail
Did you know that your rewards program membership provides you with this benefit, but you can get it even if you're not a reward zone member? By shopping at Best Buy, you can provide your email address and your home address. Once the store has them, they will send you coupons, notices of sales and many other benefits through the mail both outside and to your inbox. This is probably the simplest way to receive coupons to shop with since you have nothing to do but open your mailbox, both tangible and virtual.
Best Buy also has some great return policies and exchange policies, which means you should feel confident in your purchases. They will save you money in the long run, since you can exchange items that don't work and bring back items that might not be exactly right for you. Be sure to keep the receipts for your electronics and you will be able to handle your return or exchange with relative ease. Additionally, Best Buy also has the Geek Squad, so your technological difficulties will always be taken care of for you. There is no need to worry that you will not be able to use your electronics when you have this team of people looking out for you.
Photo by Scott Olson/Getty Images